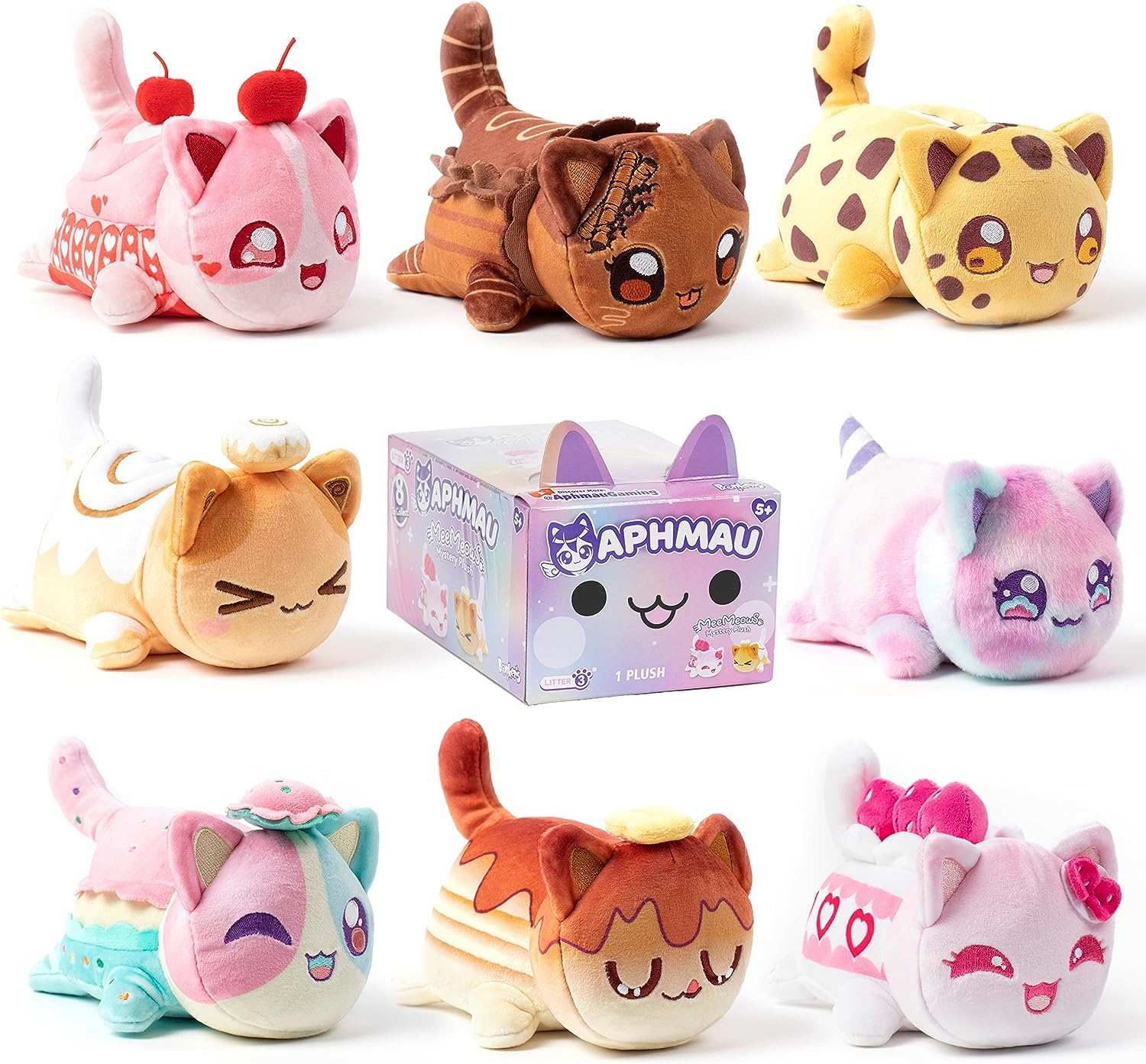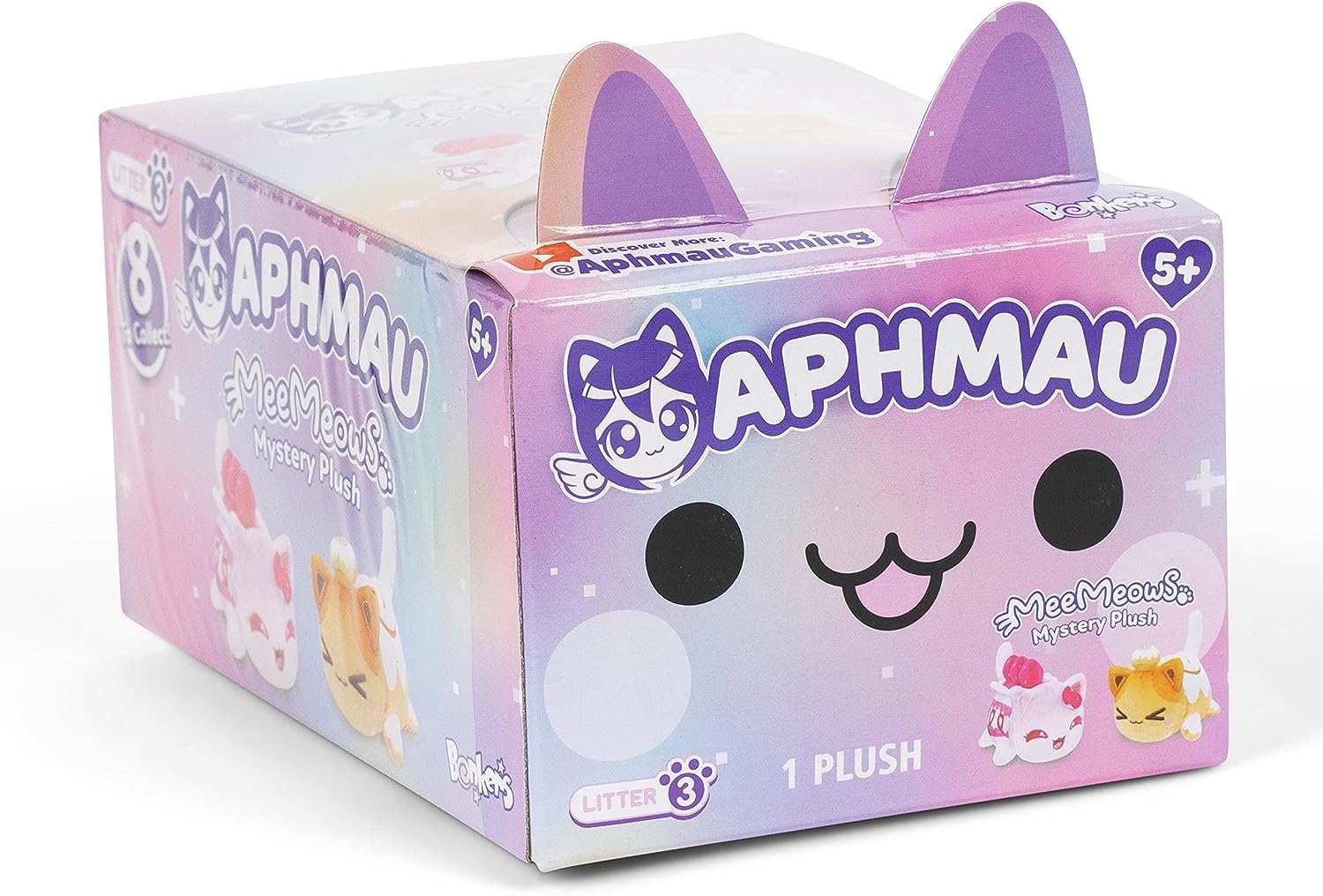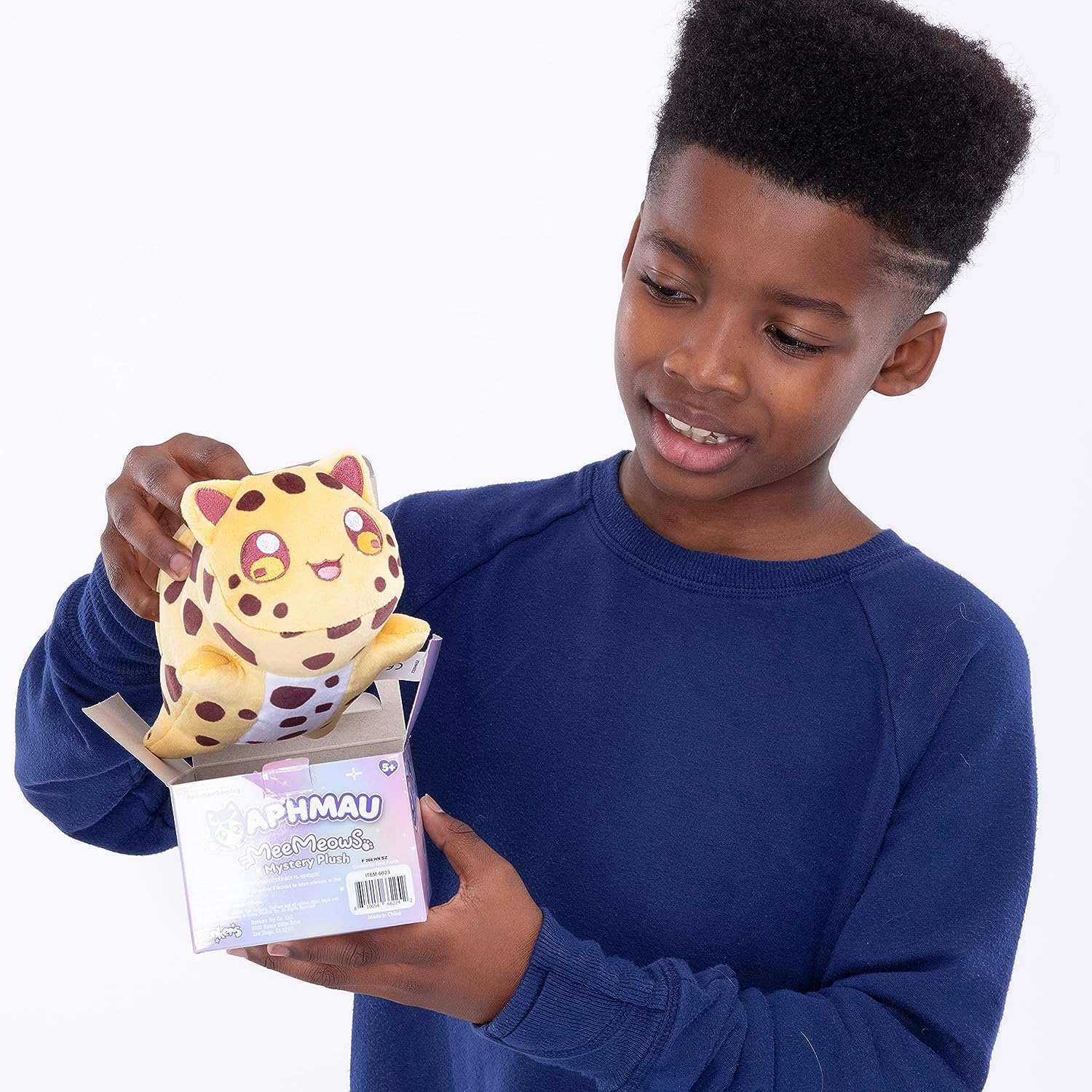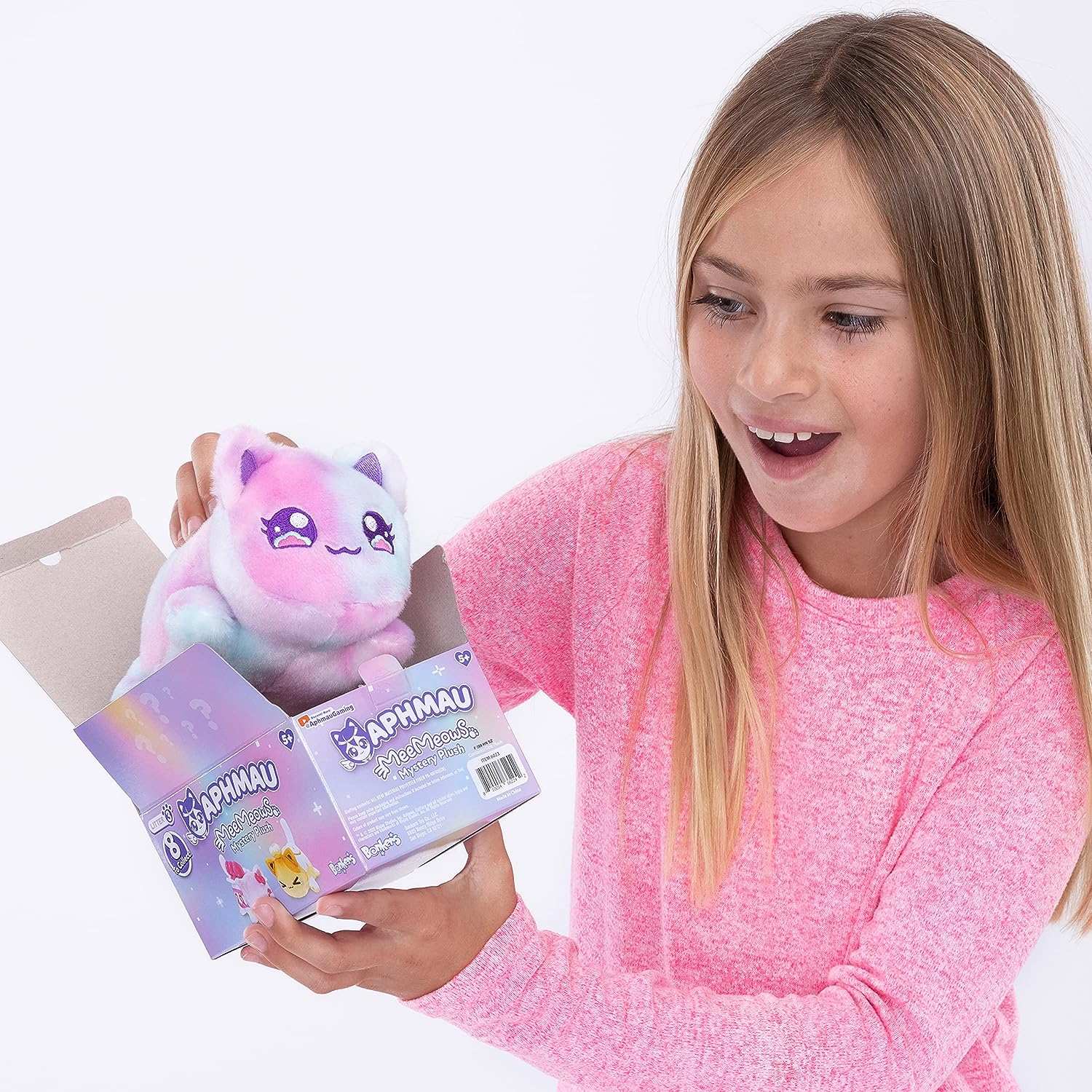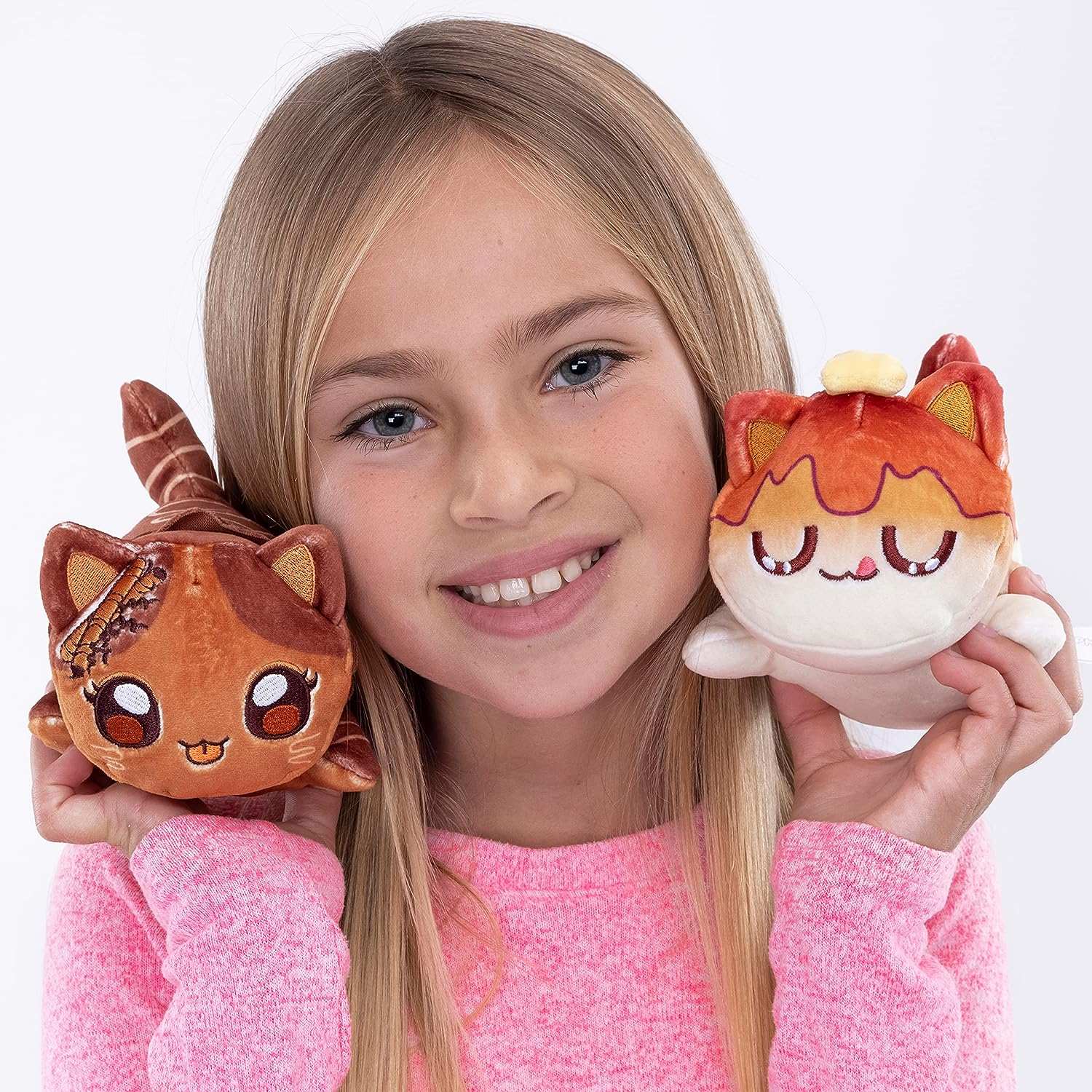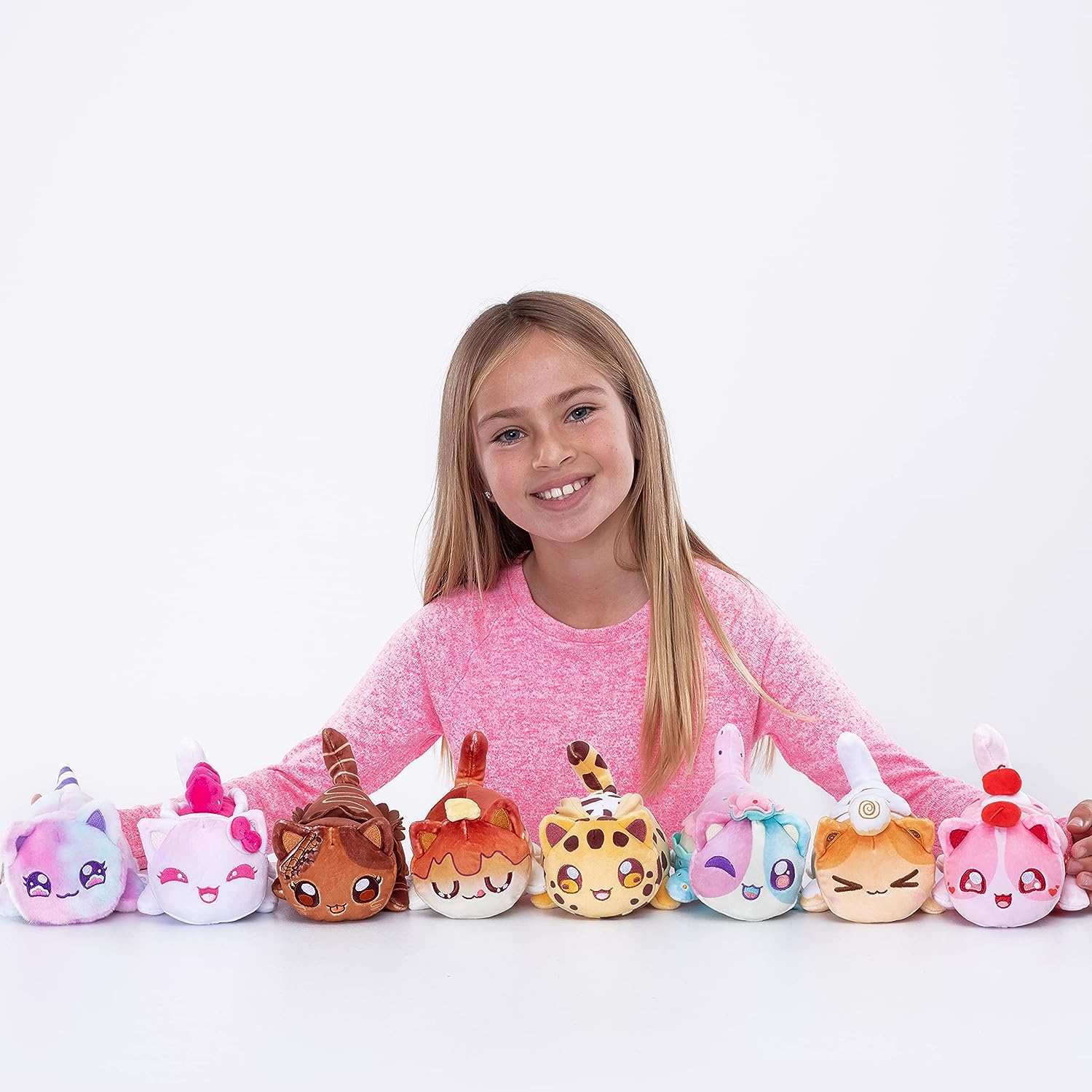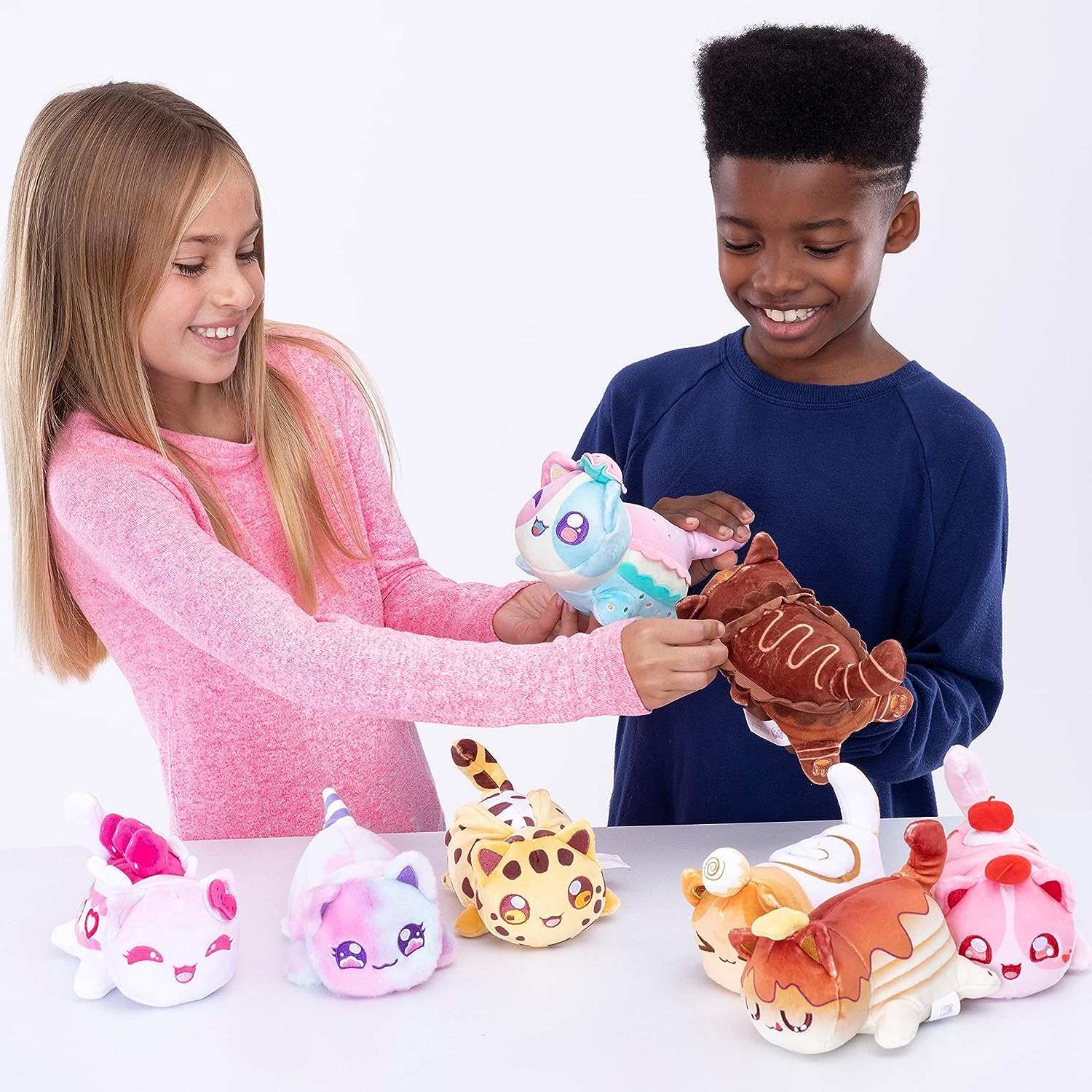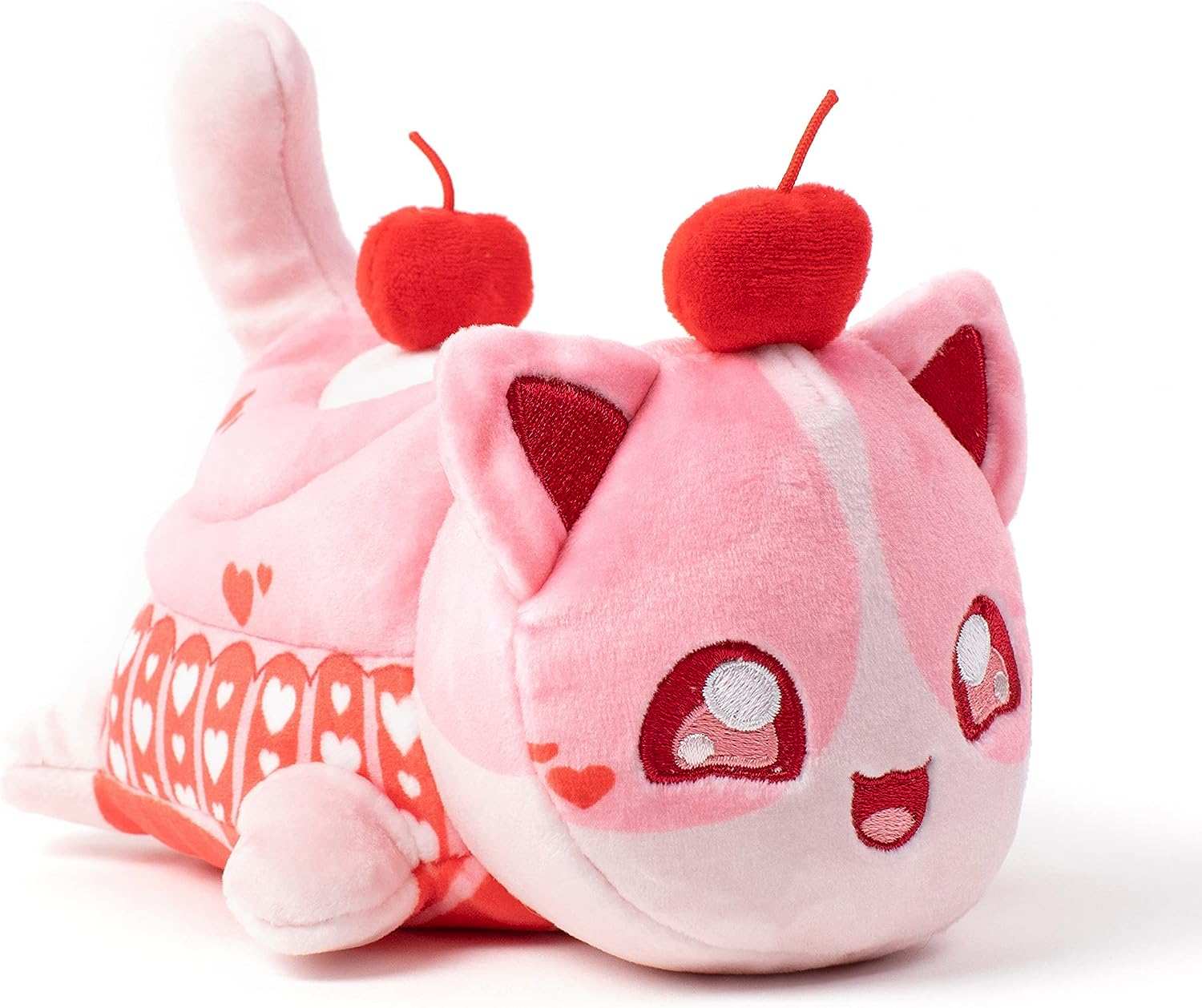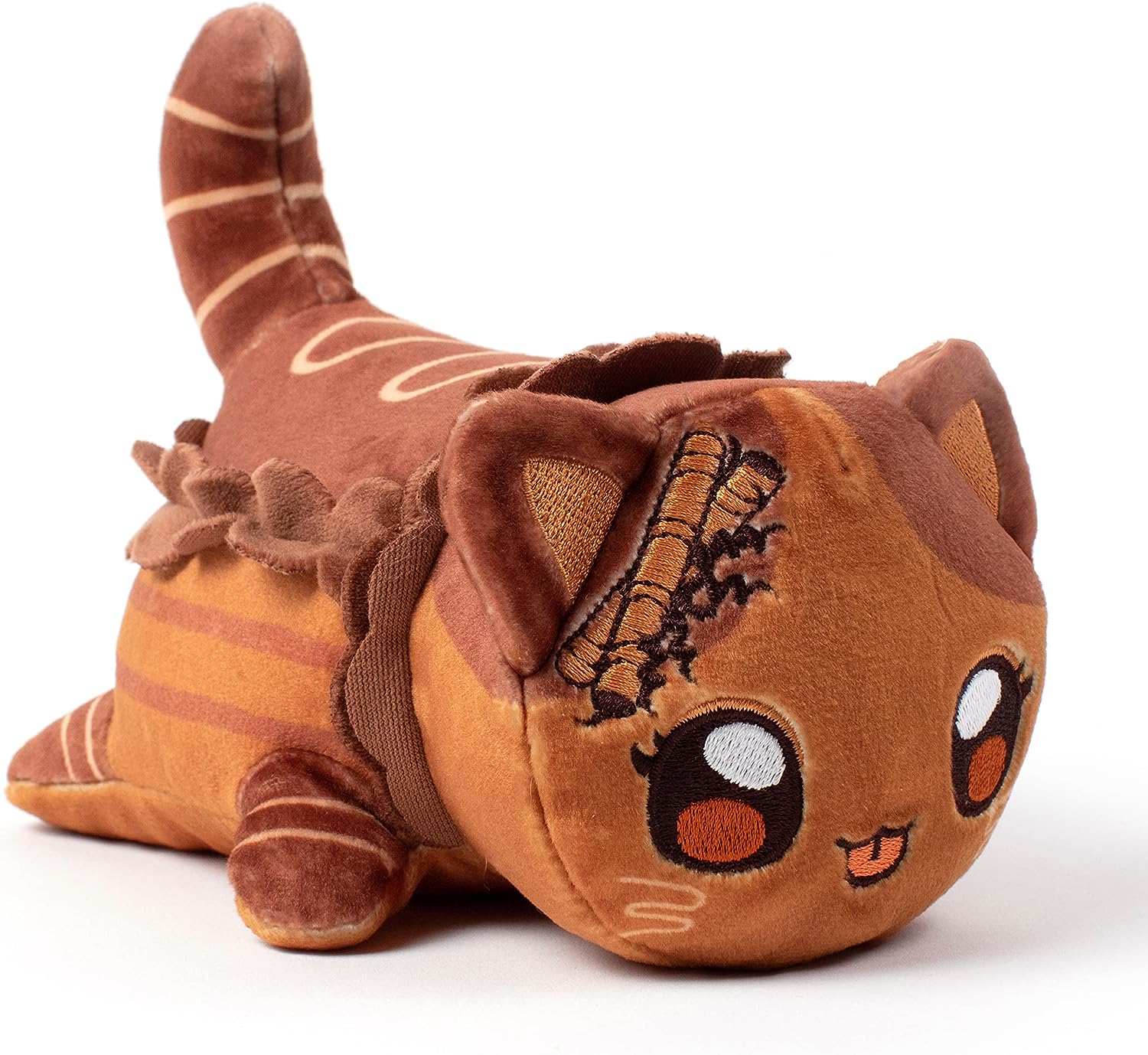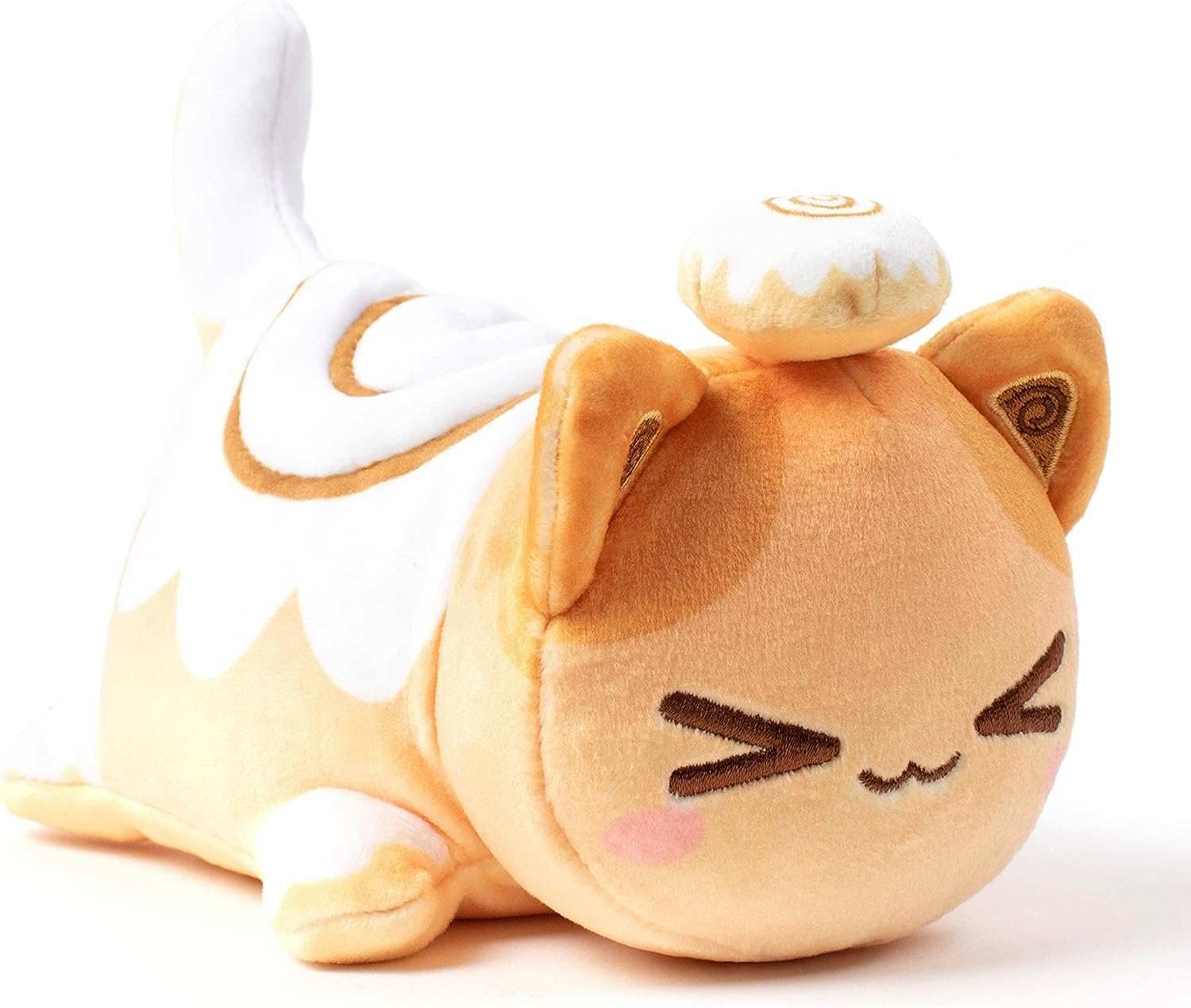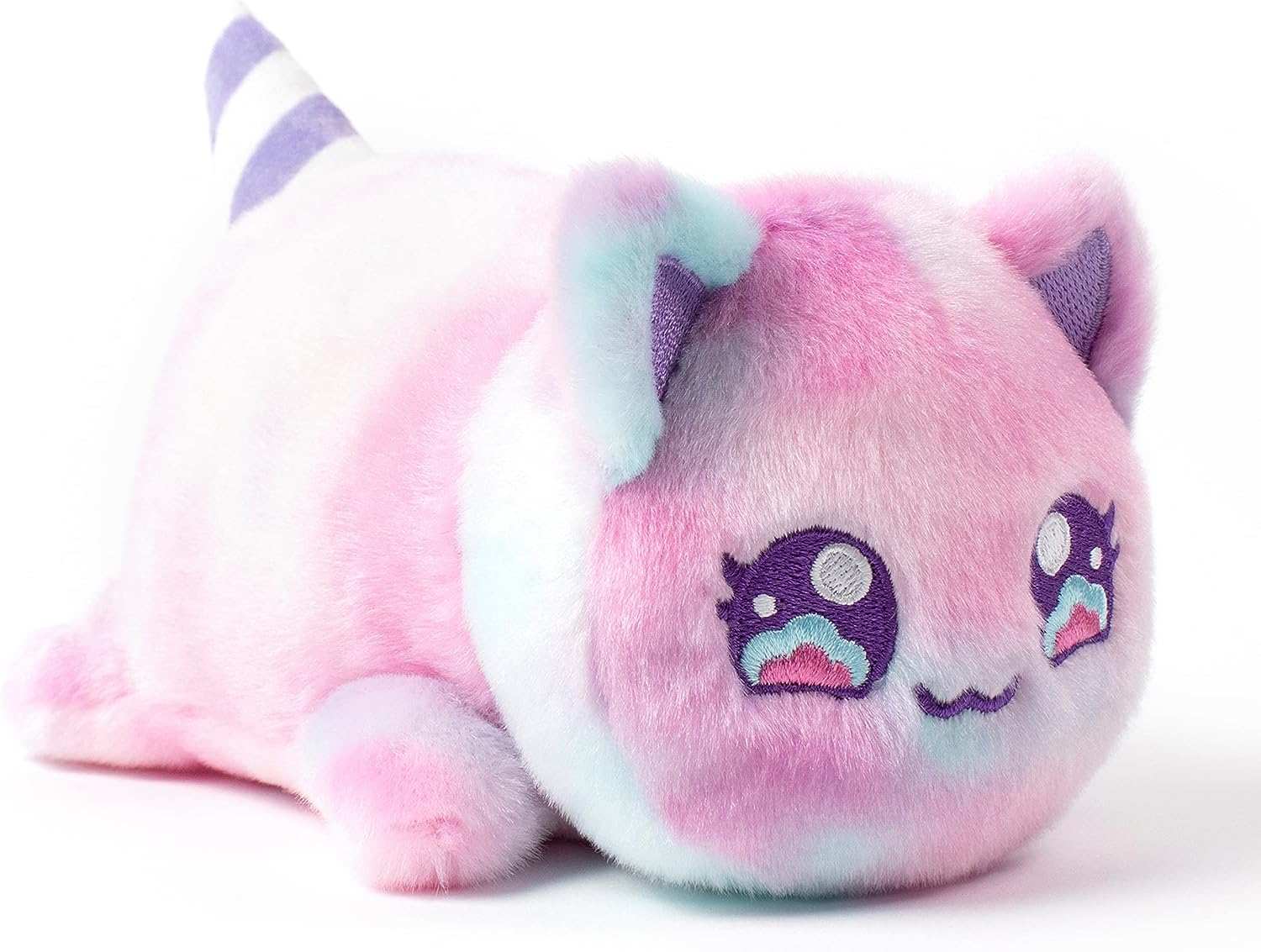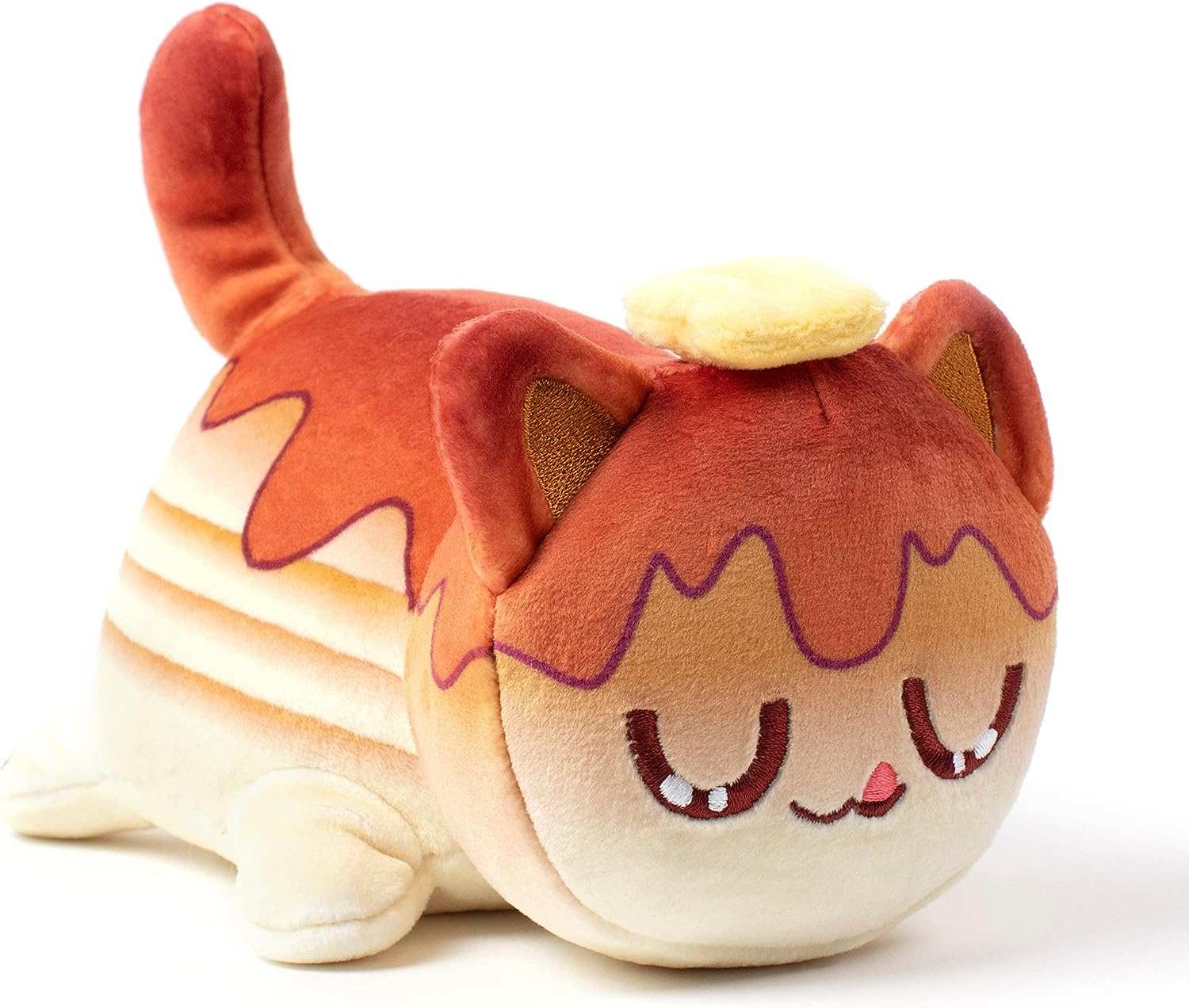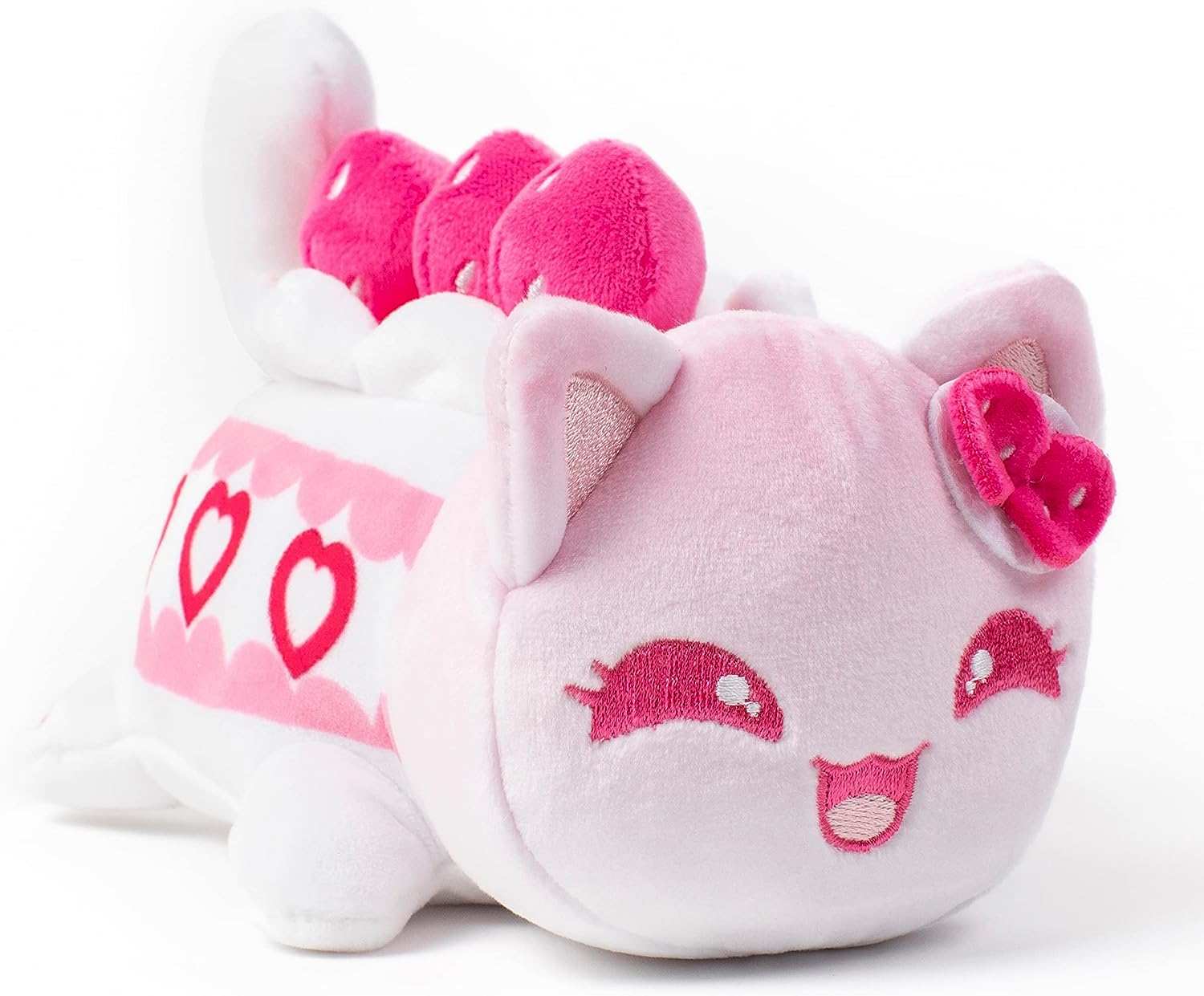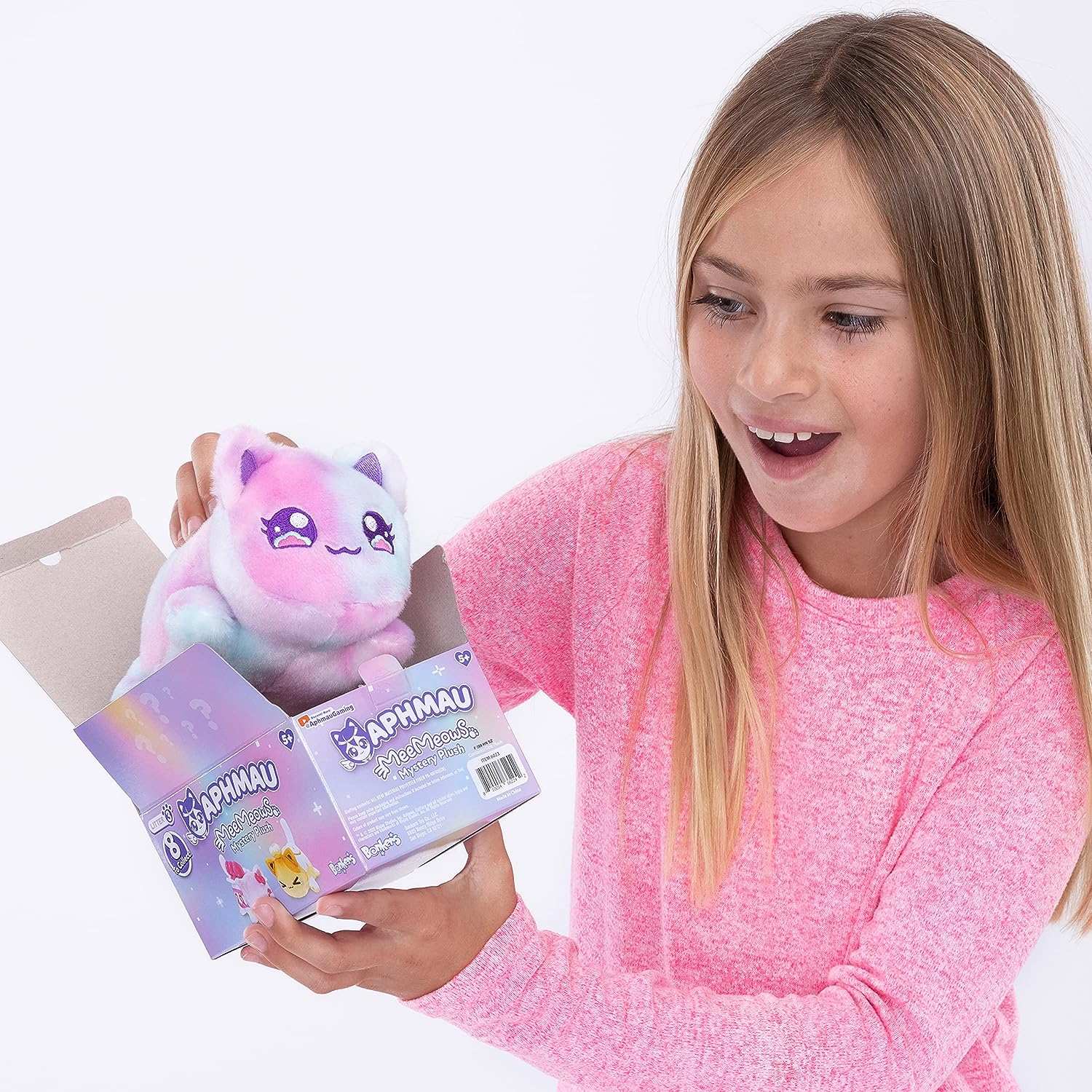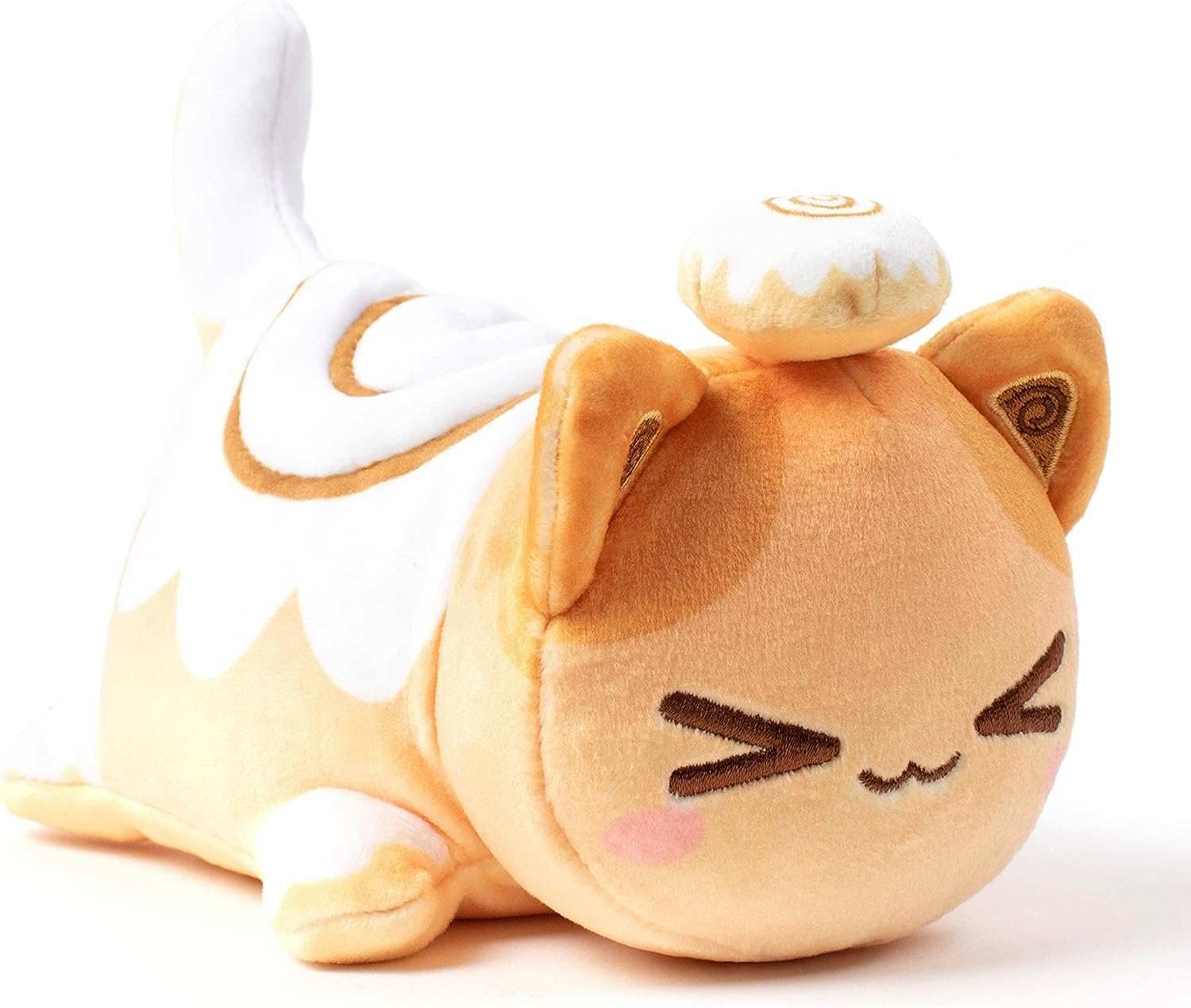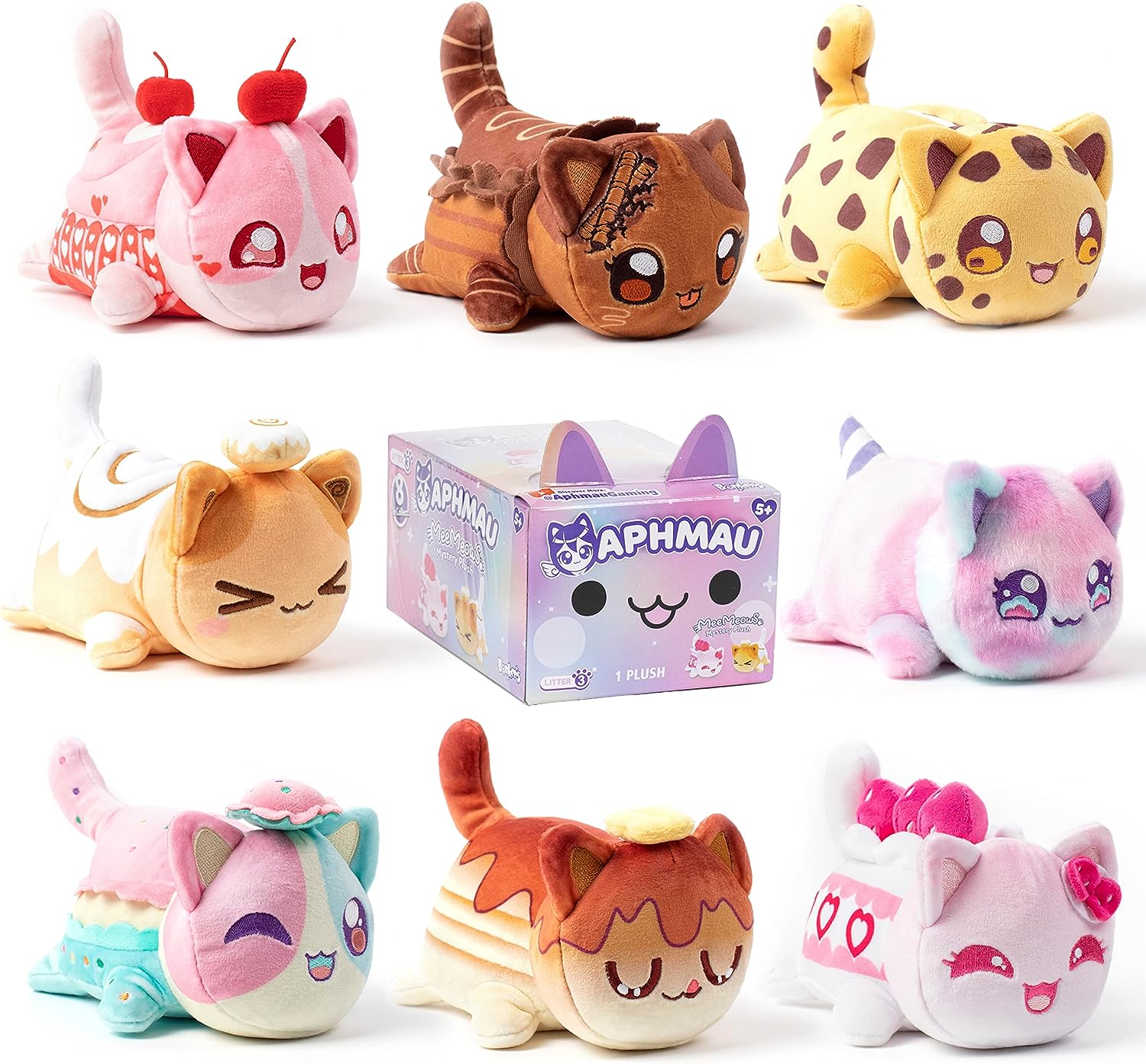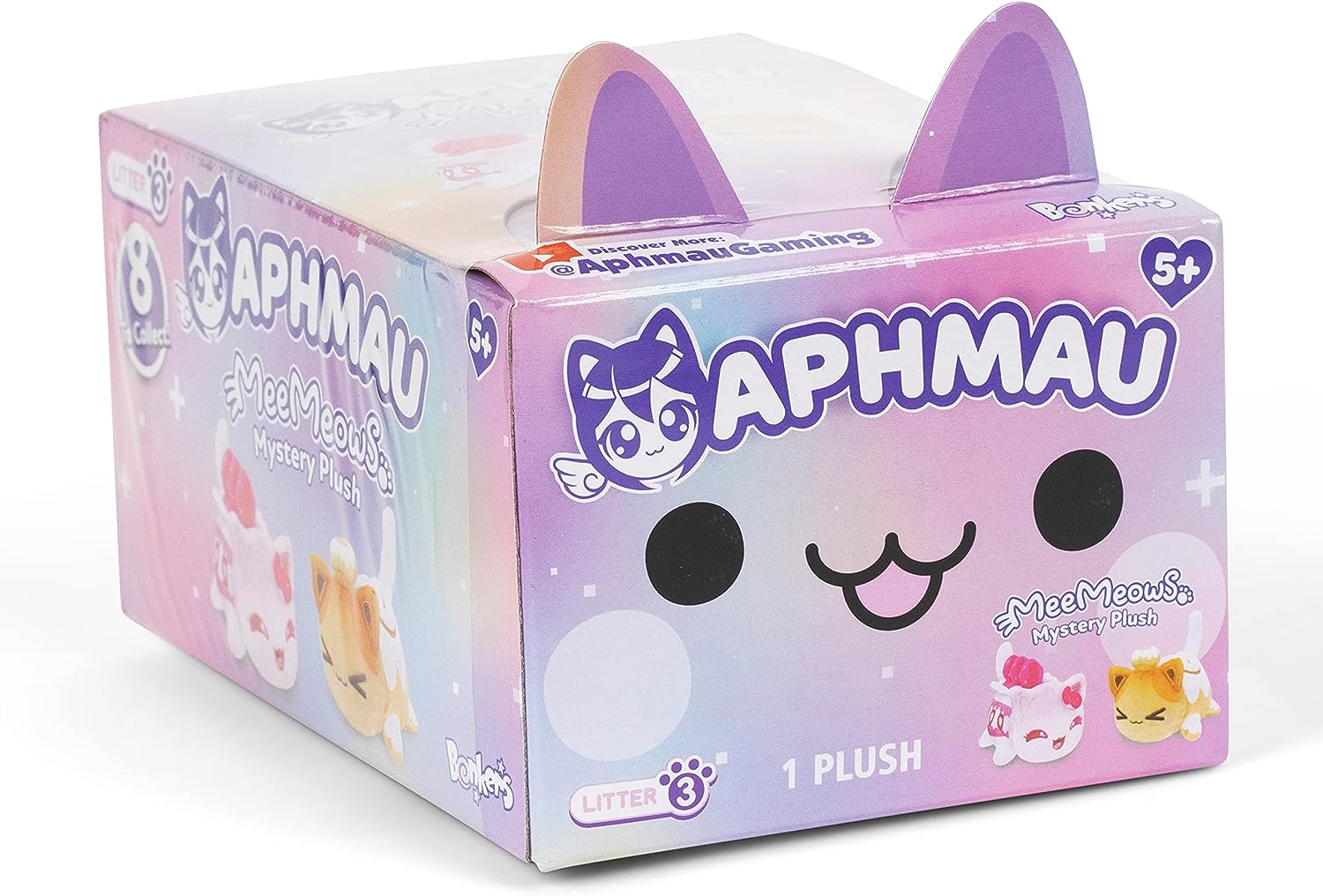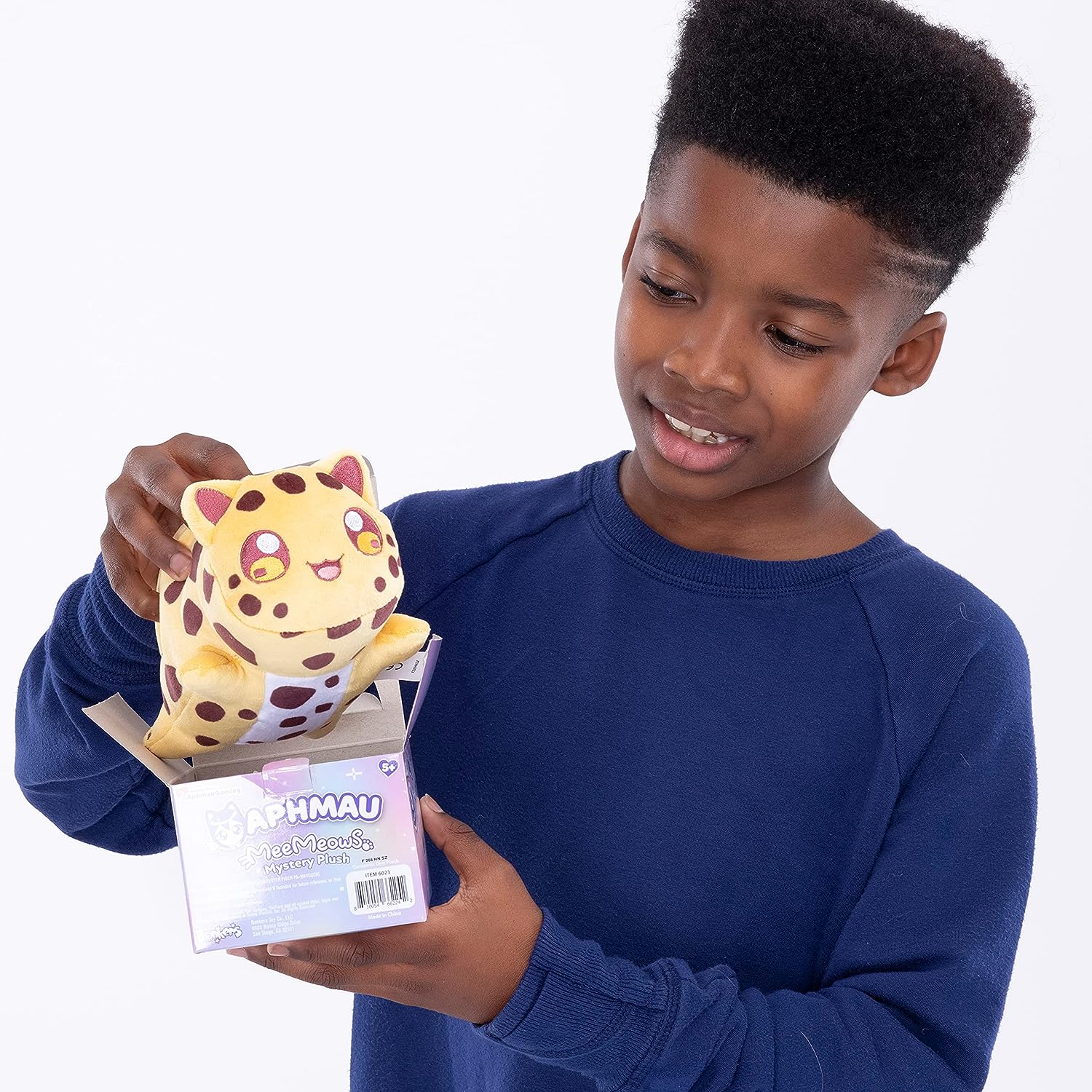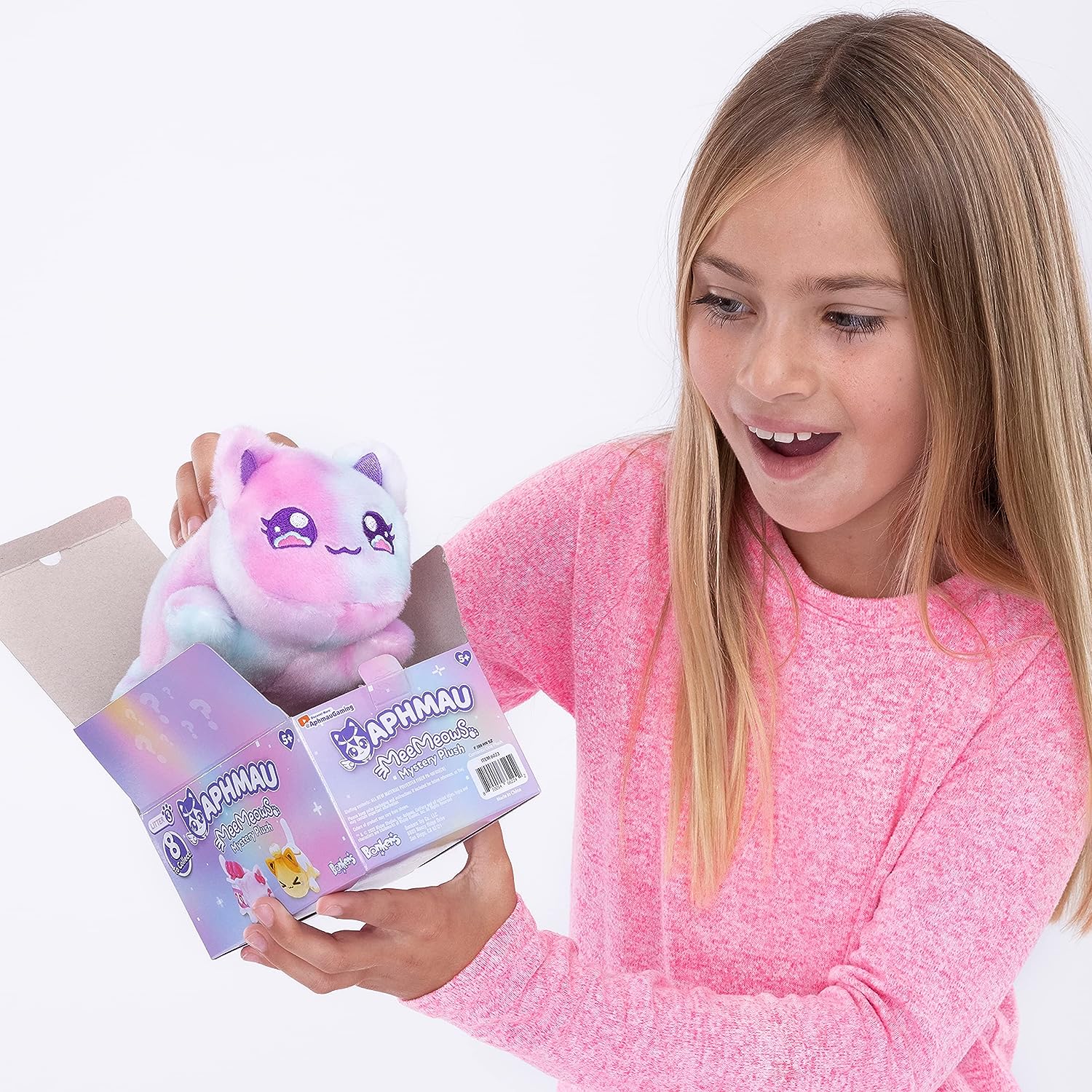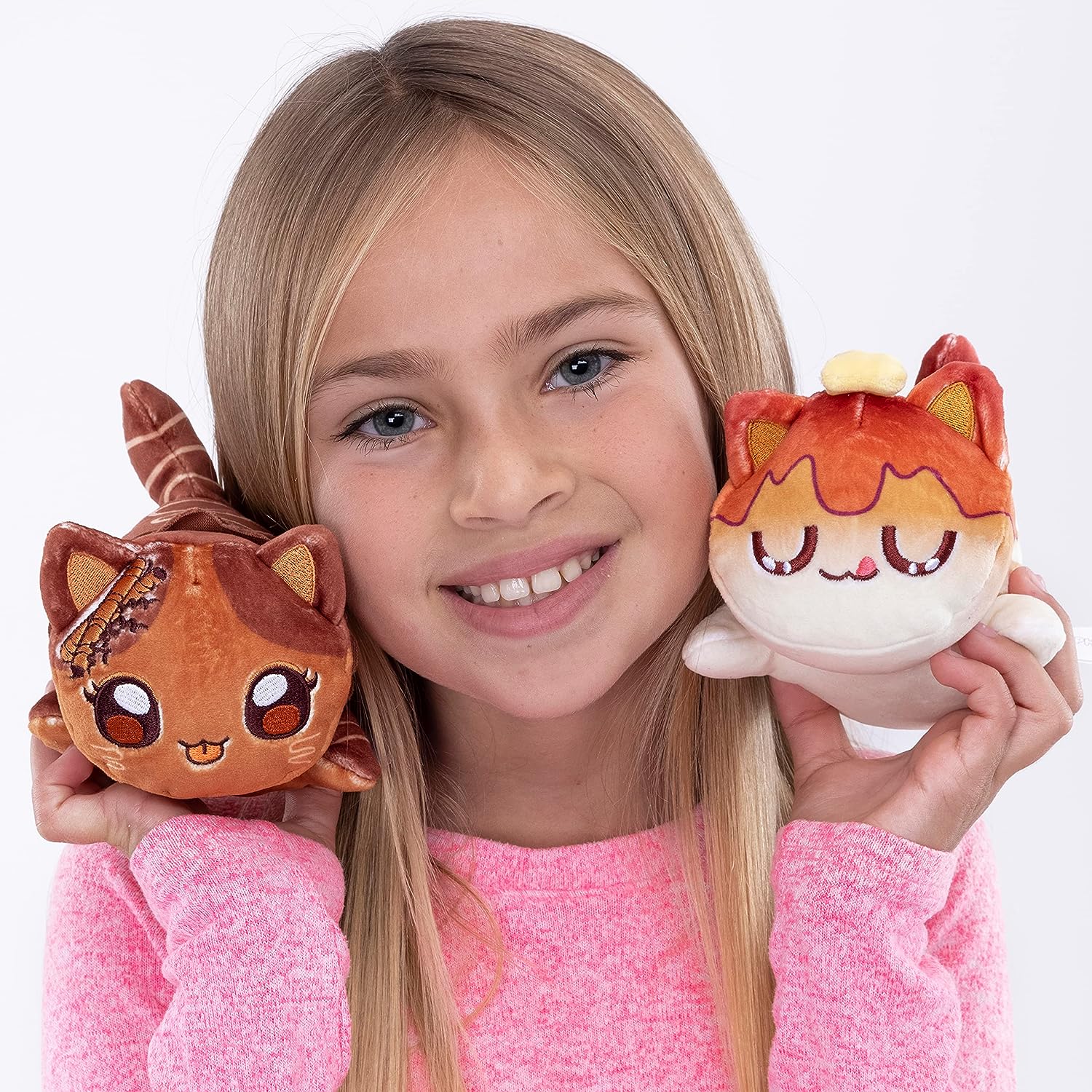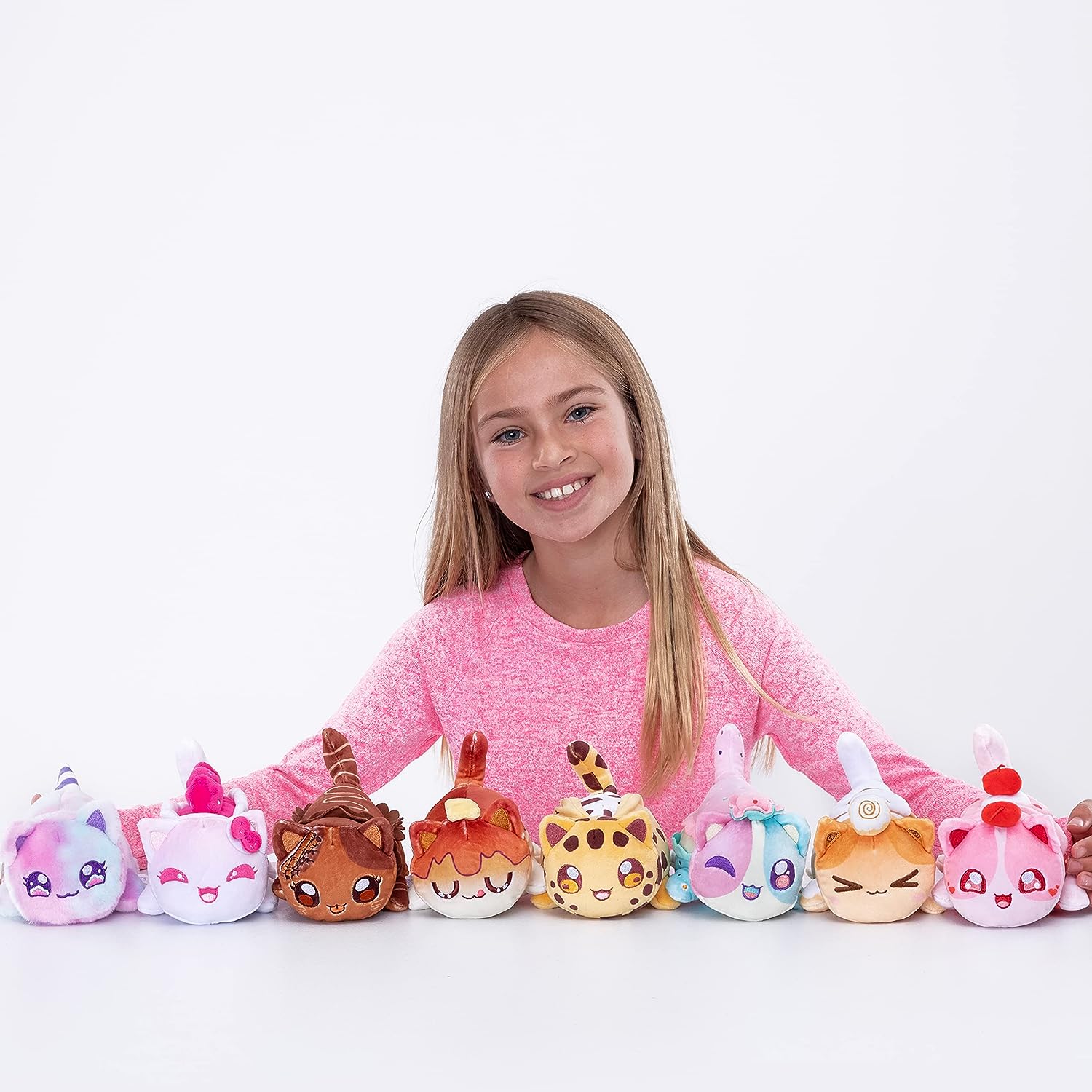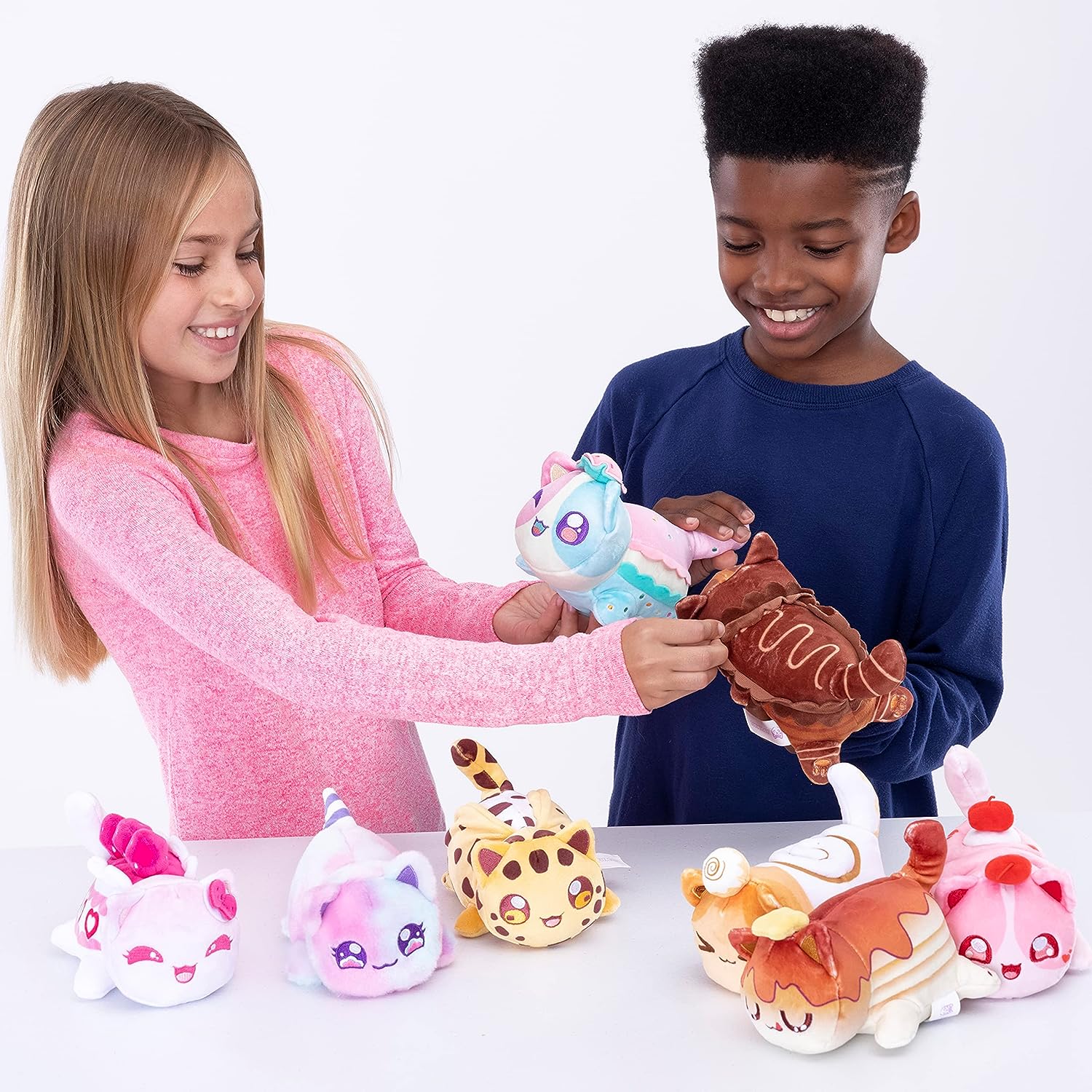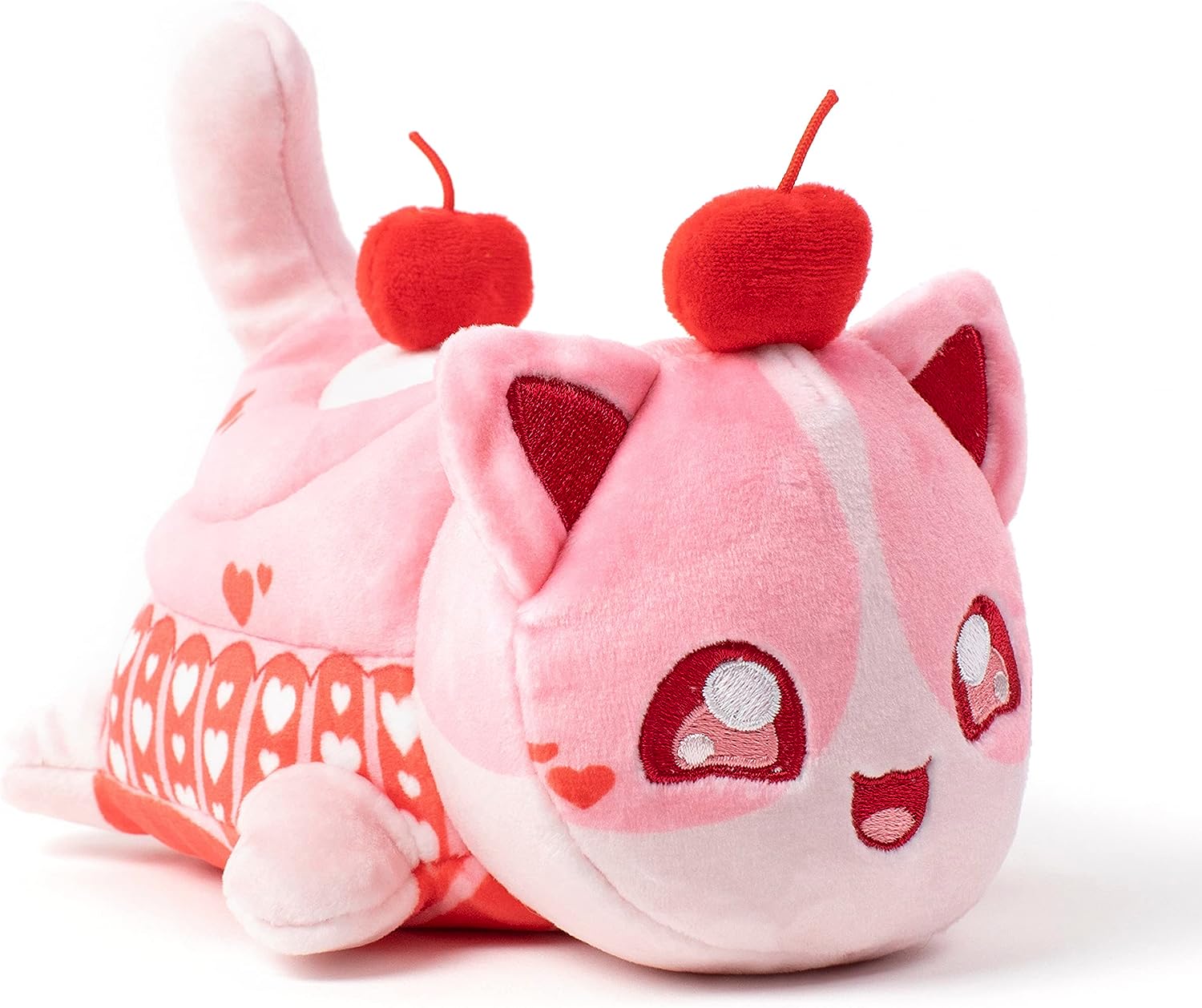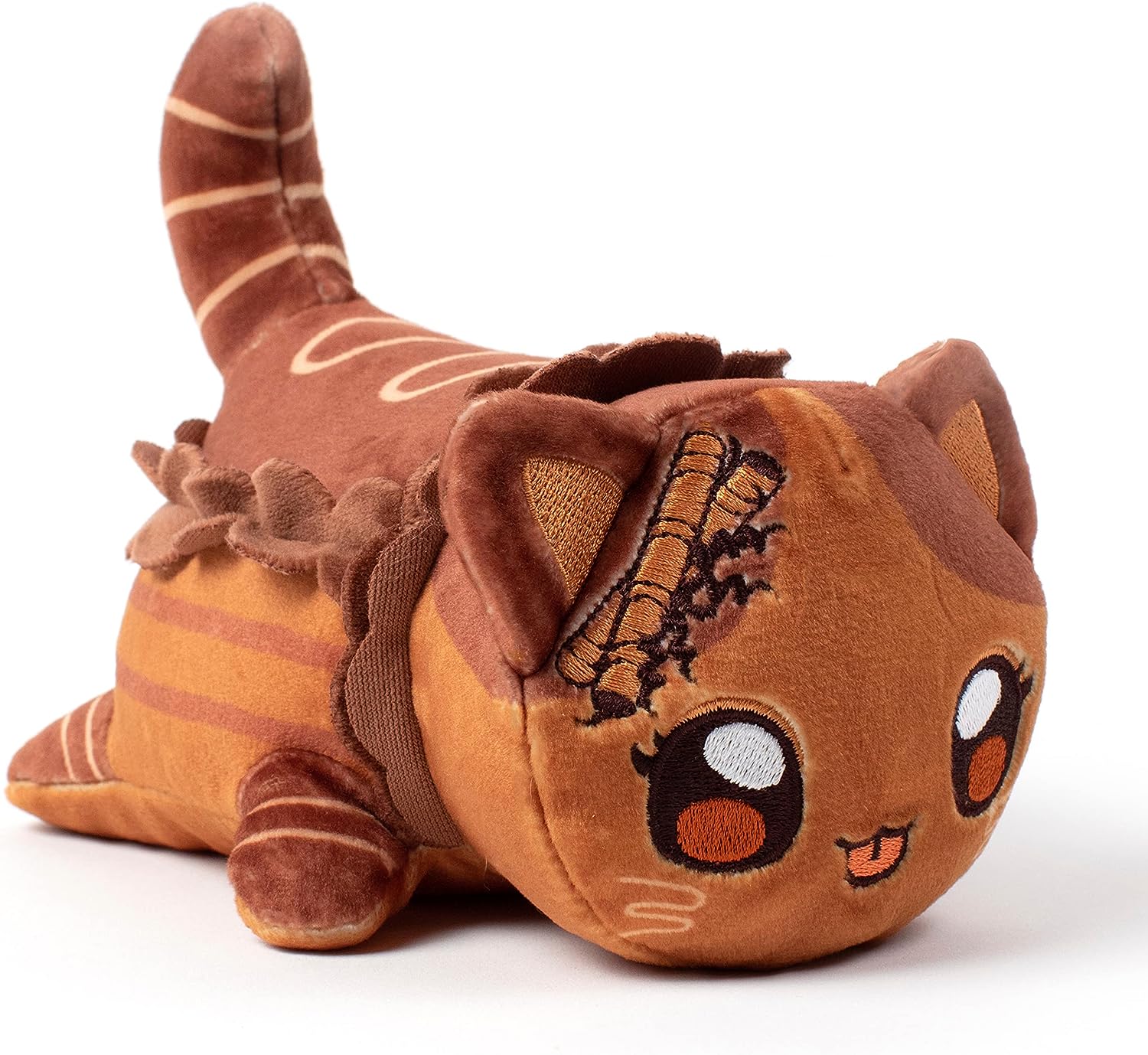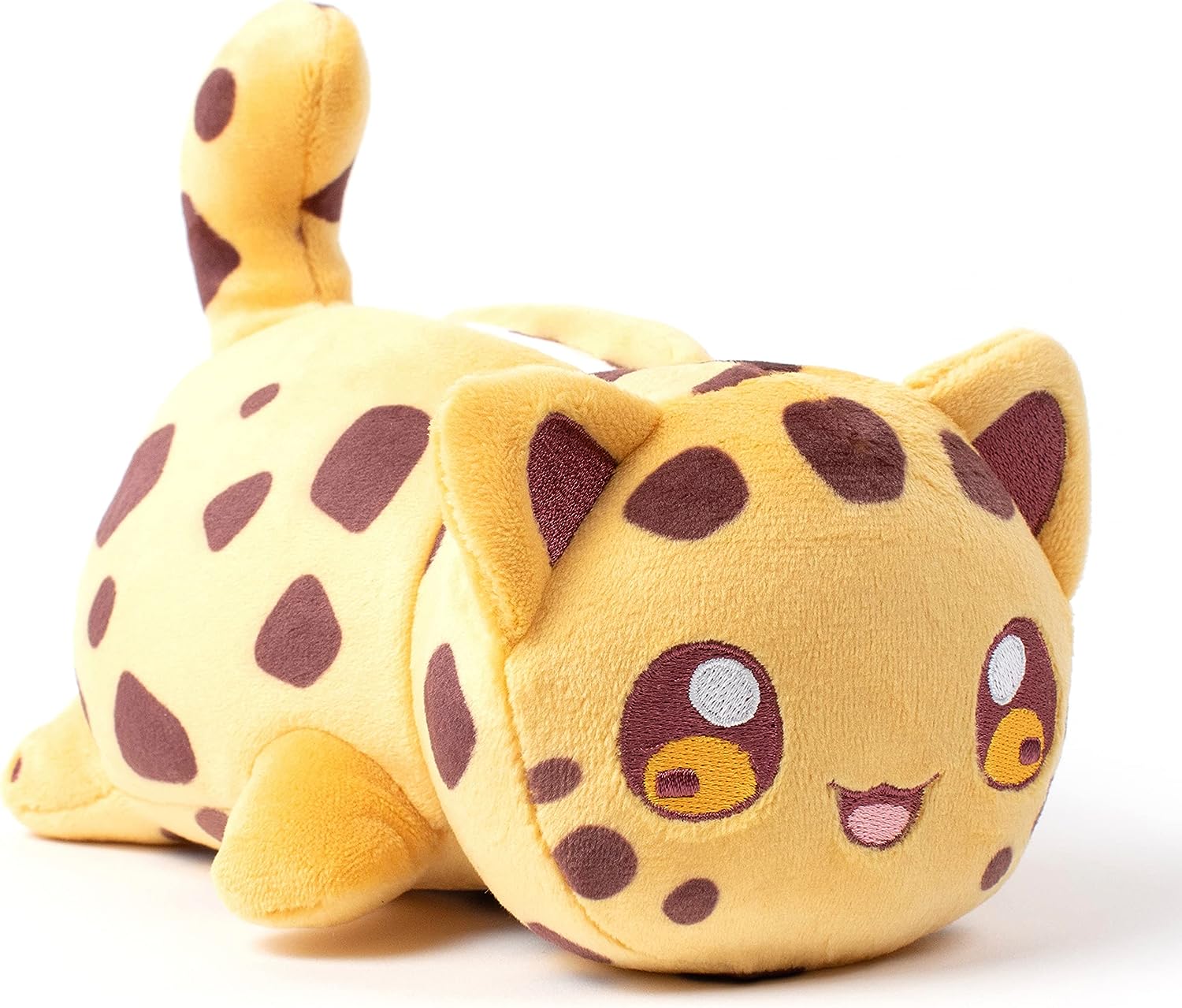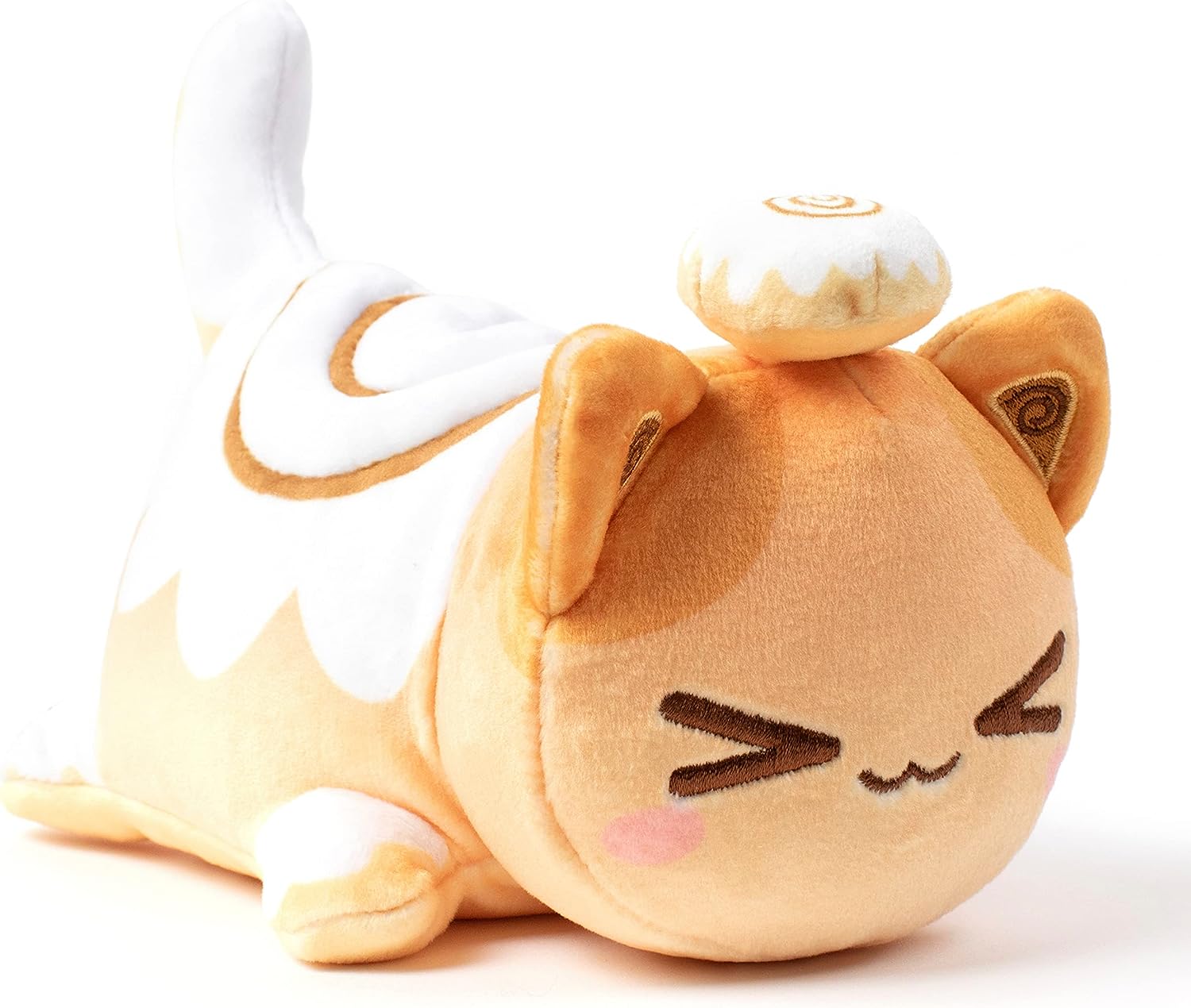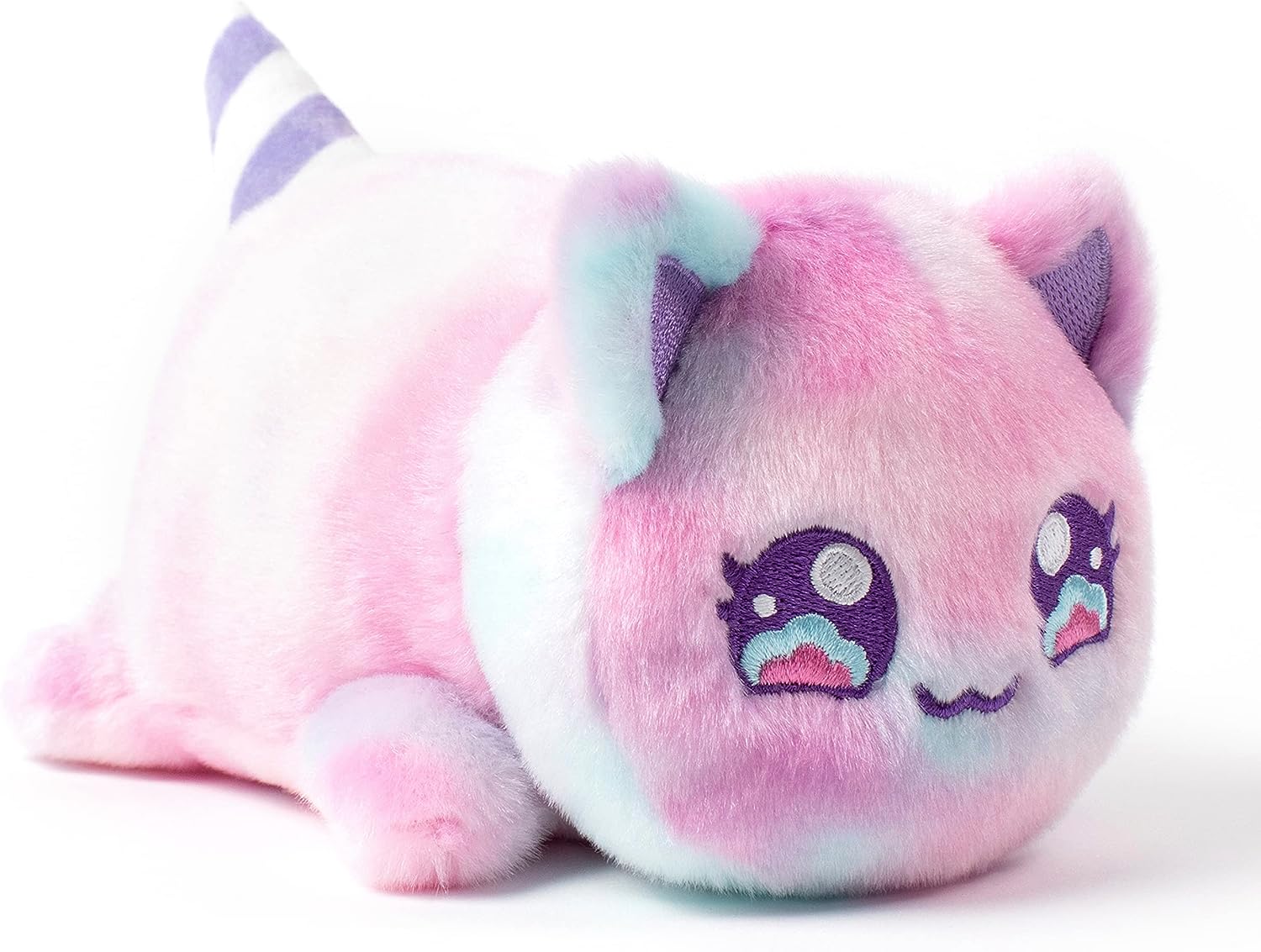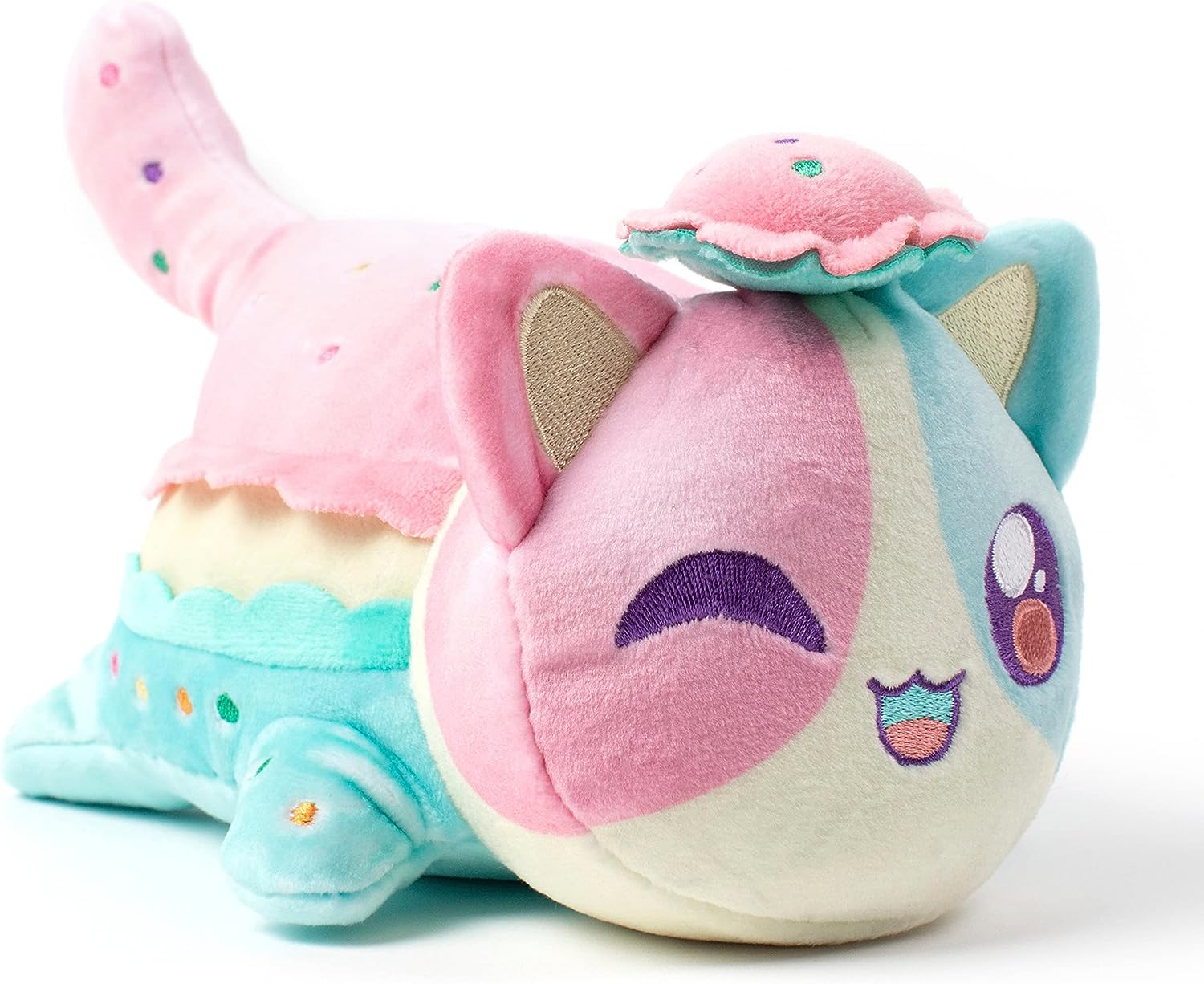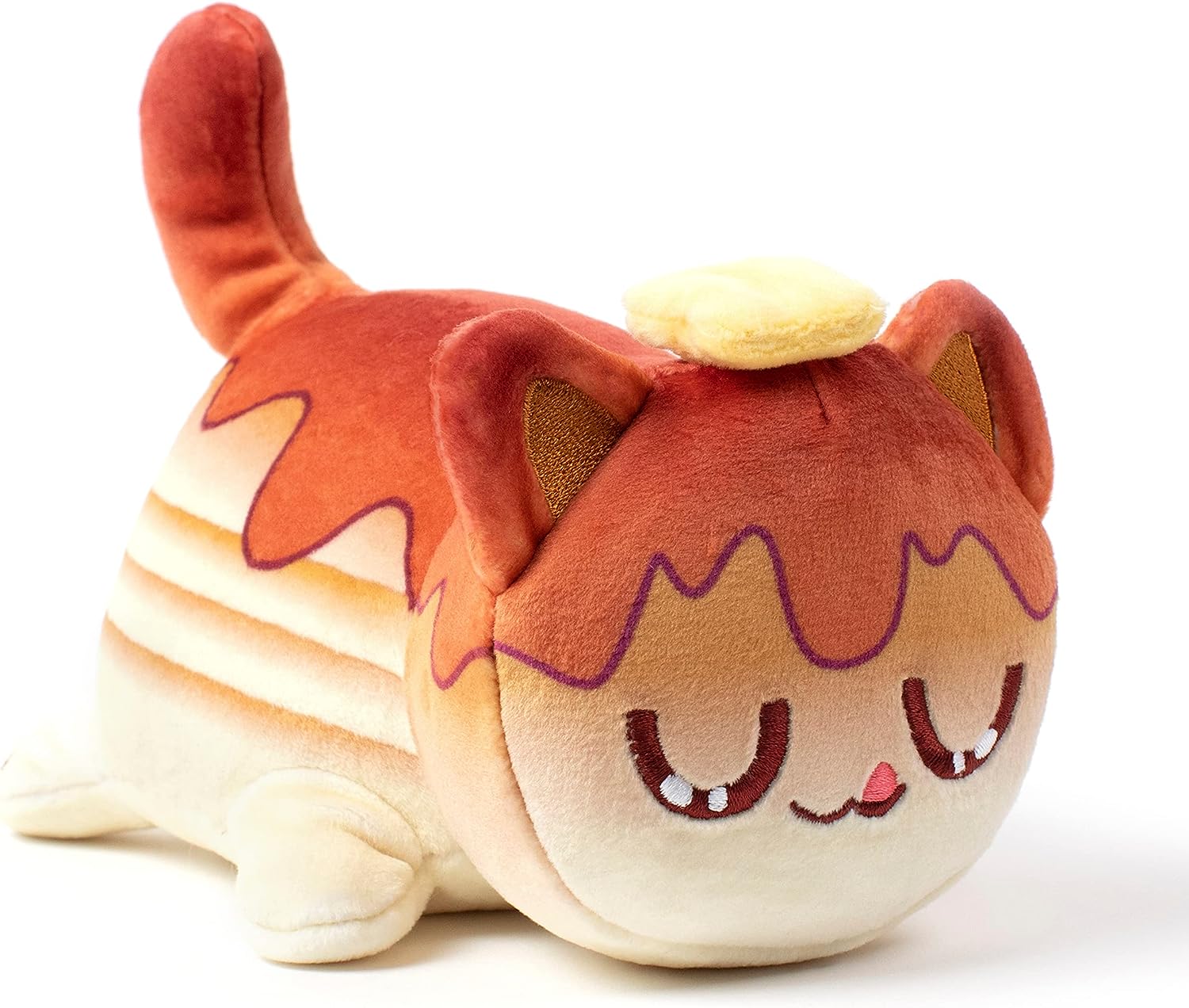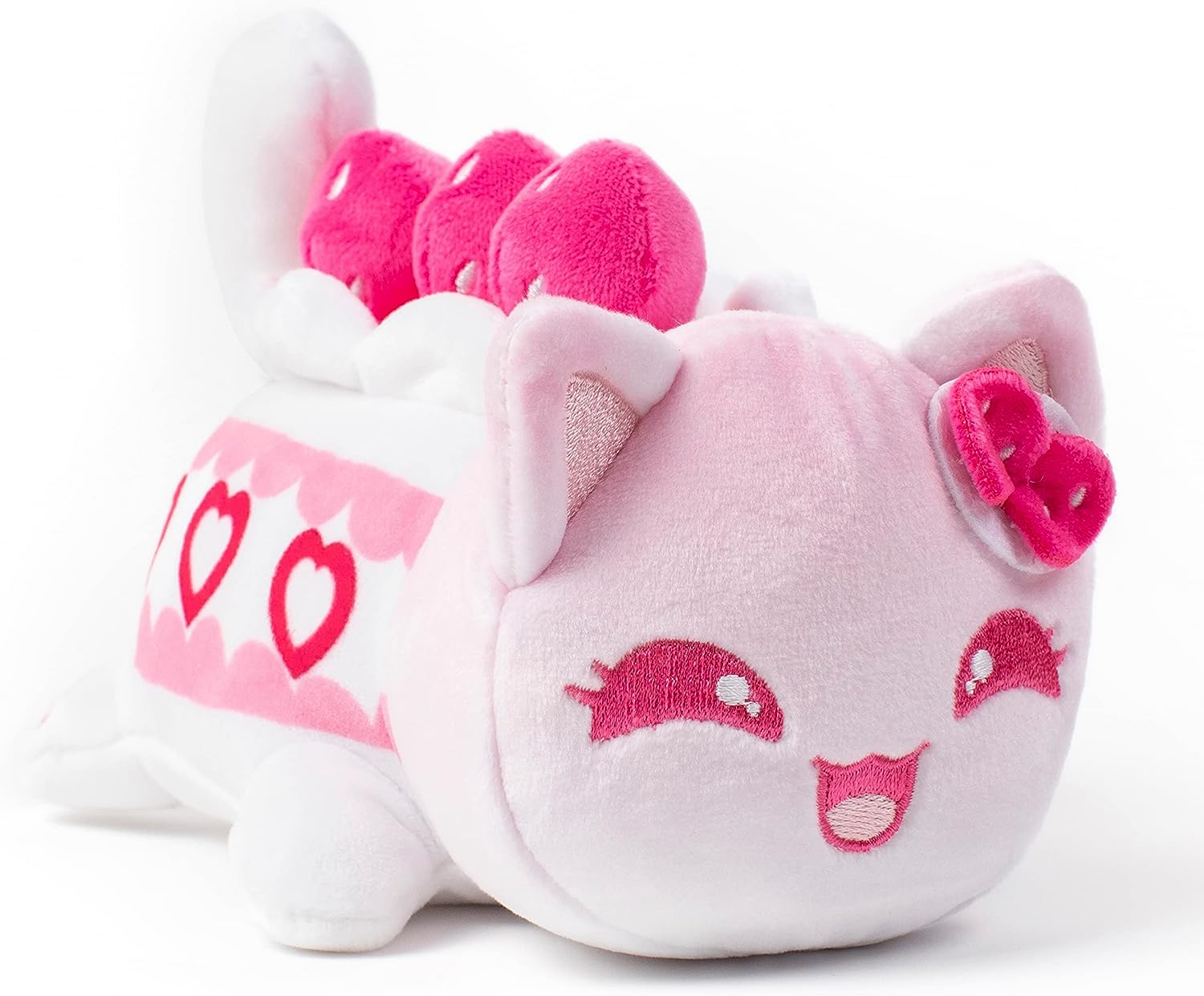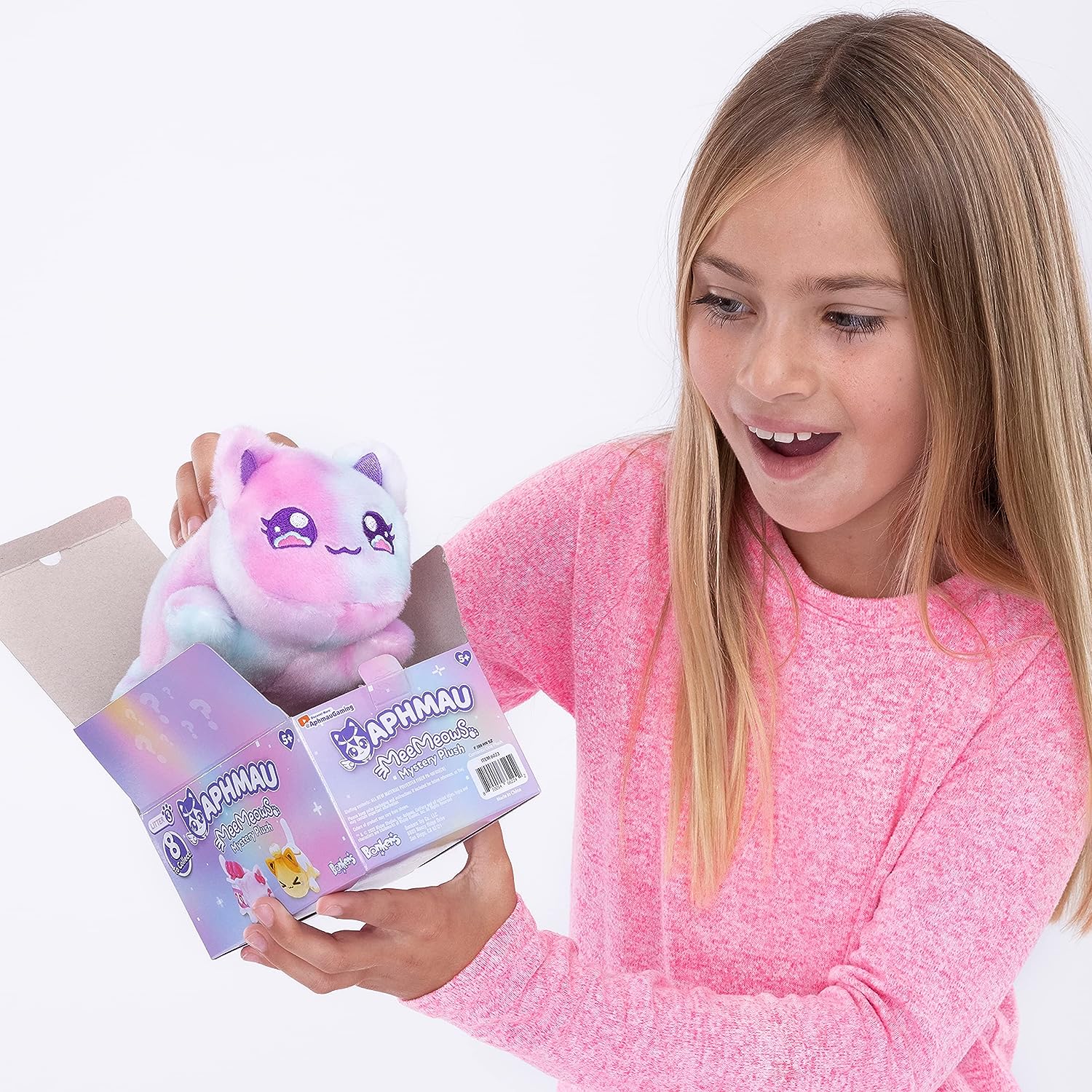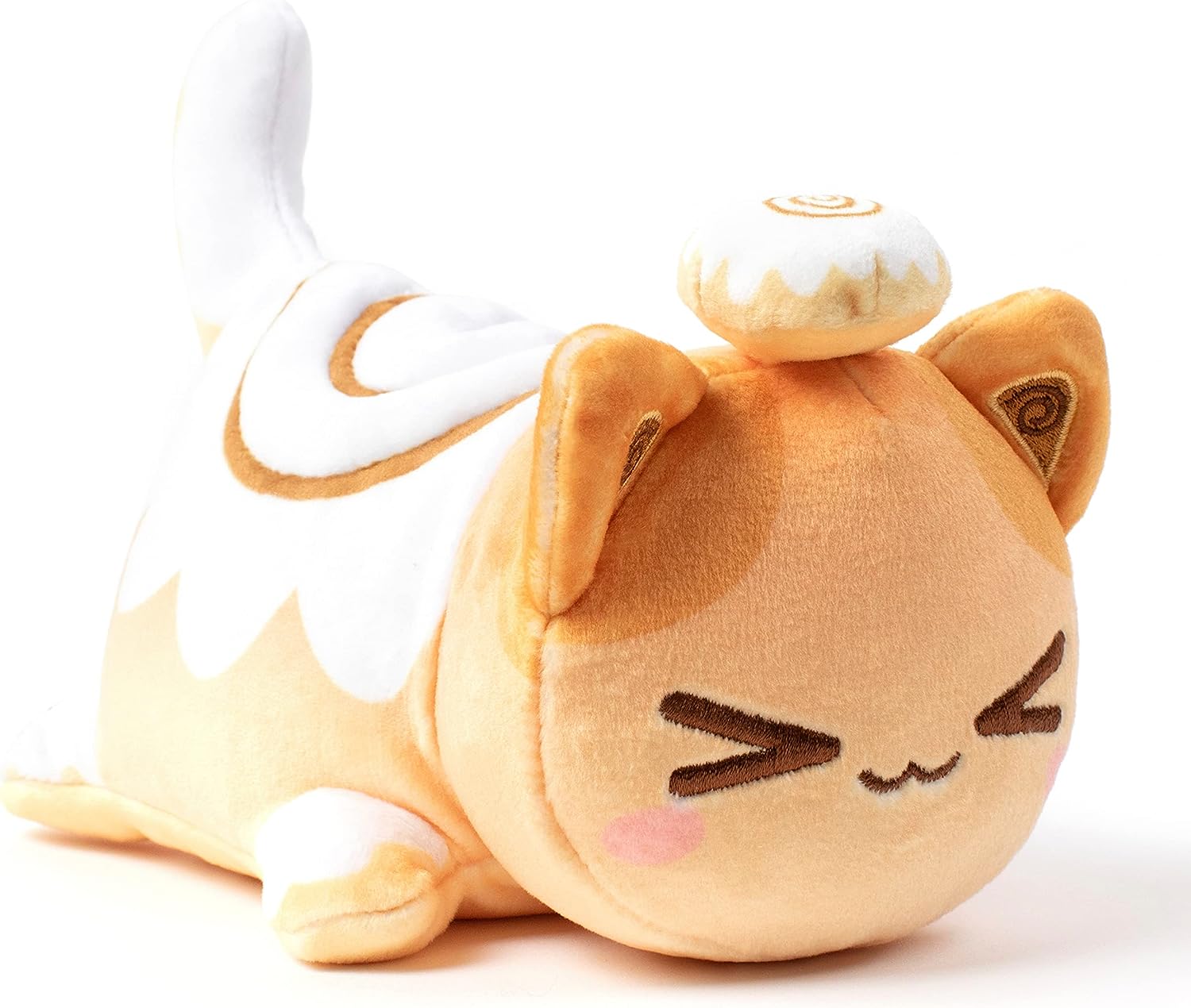 Aphmau MeeMeows Mystery Plush Surprise Figure Blind Box – Series 3 Gift for Fans Plushies
description

Aphmau MeeMeows Mystery Plush Surprise Figure Blind Box – Series 3. The wildly popular Aphmau MeeMeows have arrived in an even more collectible form! This all-new collection of mini figures consists of the most popular cats from Aphmau, the #1 female-led gaming YouTube channel. Aphmau is known for her love of cats, and now her fans can collect their very own mini versions of her animated feline friends! Each MeeMeows Mystery Plush in this assortment comes in a blind pack for surprise unboxing fun. There are 8 total MeeMeows figures to collect in the assortment. A paw-sitively must-have for Aphmau fans! Unbox excitement and uncover the adorable world of MeeMeows with 8 collectible figures in the assortment. Each figure is irresistibly cute and full of charm, making it a must-have for all cat lovers out there. Don't miss out on the thrill of discovering which MeeMeow you'll get next. Get your hands on this enchanting blind box today and let the cuteness overload begin!
shipping

Free shipping for orders over $49

You can choose the shipping method during checkout:

Standard shipping: $7.99

Arrives 7-15 business days after the production time

Express Shipping: $29.95

Delivery 4-6 business days after the production time
Who is Aphmau?
Aphmau, actually, her real name is Jessica "Jess" Bravura. But she is really easygoing. That can be proved through her TouTube introduction. She said that you feel free to call me whichever you prefer!
She is an incredibly successful Minecraft YouTuber. She launched her YouTube channel on August 13, 2012, and she began her career with a Minecraft Tekkit series and a Saints Row the Third series.
Due to her creative and cute content, she has captured the hearts of millions people. Until now, she has owned 12.8 million subscribers.
Why is Aphmau So Popular?
As we all know, there are a lot of Minecraft players on YouTube or other short video platforms. Why is Aphmau so popular among them?
Aphmau is creative
Aphmau started doing Minecraft Roleplays with Jason. They created their most popular role-play.The one that got them all their traction is Minecraft Diaries which is set in a medieval time with fantasy and magic involved. Aphmau noticed that this was what people wanted to see and therefore they continued to do Minecraft Role-play. At the same time, she still post other content on the side. In 2015, she stopped doing the popular role-play series "Minecraft Diaries". What a pity! Her fans are sad. But after that, she created another popular role-play series--- Mystreet. She didn't leave her fans. She came back with more wonderful videos. Who doesn't love a person like that?
Aphmau is greatful
Aphmau is a greatful person. She says she owns her success to all her fans. The love of her fans helped her improve again and again. She always tells her fans how lucky she feels having them because without them, she wouldn't be in her place today.
Comments from Aphmau's YouTube
"You made me think that girls can play Minecraft, too. You made me feel like Minecraft isn't just for boys it's for everybody so thank you"
"I love how Aaron says under his breath, oh no she's cute"
"I love how aphmau could just fly over the purple thing holding in and get to the base and go back on her account and then open the door on Aaron's account"
"This is such an amazing video! You are an amazing and kind person that will help people in need. I hope you have a good day!"
Aphmau Merch Shop: Good Items for Aphmau's Fans, Minecraft fans
We have variety of clothes related to Minecraft and Aphmau: T-shirts, Hoodies and more. Aphmau clothes are lightweight and skin-friendly, too.
For accessories: Posters, Wooden ornaments, canvas and what you can find in our shop.
Aphmau Merch Principles
We are committed to putting our clients first. We will treat you with the utmost respect and giving you the high quality service.
We promise that all the items here are high quality. They are standard in colors and size. Clothes are soft and comfortable. The accessories are fashion and durable. We want to make it easier to bring collectibles to people around the world. So, if you are her fan, this shop is not to be missed!
HOPE YOU ENJOY YOUR SHOPPING!!!